Traditional media budgeting and flighting misses opportunities online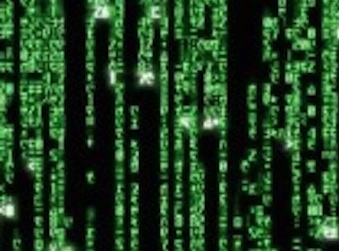 Growth in media bought through real-time bidding (RTB) has continued to increase throughout the Asia Pacific region, and particularly throughout Southeast Asia where both impression volume and spending is up over 80% year-on-year, according to the latest research from RTB platform, Brandscreen.
The research also showed traditional media agency budgeting and flighting practices miss opportunities to secure audiences in low-demand periods.
Overall spending growth across the Asia-Pacific region was found to be particularly strong in China, Southeast Asia – where it was up over 80% in Indonesia, Hong Kong and Thailand. India spending growth was up nearly 100%. The proportion of both impressions and spending delivered in China and Southeast Asia was up, relative to the rest of the market. Impressions also shifted throughout the region, as Southeast Asia grew proportionately as compared with Australia/New Zealand.
Analysis also shows that while inventory and audience are always there, media campaigns tend to turn on and off at the start and end of months and quarters. This artificial pattern in buyer behaviour is being blamed for provoking elevated demand at the end of each month and quarter as advertisers rush to spend their remaining budgets.
In contrast, start of months, and in particular quarters, exhibit low demand as campaigns are slowly launched. Given that CPM follows demand, the high competition at the end of quarters drives CPMs higher. Conversely, relatively low demand at the start of months, and even more pronounced at the start of quarters, exhibits lower CPMs and therefore great opportunity for higher than average performance.
Other findings of the report include also included Australia and New Zealand having by far the highest CPM prices across the region. Considering countries like Japan and Singapore have comparable standards of living with Australia and New Zealand, this may point to the maturity of the market or concentrated pricing power of local publishers.
Brandscreen CEO Stuart Spiteri says, "The top insights in the third quarter report speak to the rapidly changing nature of the real-time media industry, particularly in terms of the decreased dependency on Google inventory, as well as the increasing growth across APAC. The big actionable insight for buyers though, is the fact that there are regular and observable monthly and quarterly trends in budgeting and buying behaviour that can have a significant impact on campaign performance."
About the research (from Brandscreen): Each quarter, the 'Brandscreen Real-Time Media Insights Report' will aim to bring new perspectives to the ever-changing media marketplace, with observations for mediabuyers and sellers. All data covered in the reports come from owned Brandscreen resources and data stores, aggregated as a result of being the largest buyer of RTB ad impressions across Asia Pacific. The quarterly reports will be made available to all, in the hopes of providing both learning and a benchmark against which real-time marketers can gauge their own activities. To download a full copy of the third quarter report for 2013, visit http://www.brandscreen.com/insights.