Trash email! Communication in the modern workplace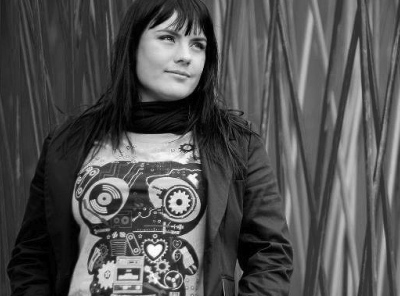 As I write, the National Broadband Network (NBN) is being rolled out throughout Australia. The roll out represents the single biggest investment in infrastructure by any Australian Government in history.
However, many business owners bemoan the $50 billion investment, arguing that they can do most everything they need to do online already, and that faster internet will not make any difference to their day to day lives. But what many do not realise is that the arrival of the NBN represents an opportunity to do things differently, so the trick is really in being open-minded about new possibilities, and translating this change into your business.
Over the coming weeks I'll explore a variety of business areas and sectors which will be presented with new ways to do business with the arrival of the NBN to their area, and hence faster internet. I welcome your feedback and suggestions on other aspects and sectors you'd like to see covered in future posts.
Communication
I am not too young to remember the days when the fax and phone ruled communication in the workplace. Indeed, one of my first jobs for a government department involved standing over a fax machine for a good part of the day and sending out press releases to every journalist in the country!
When email arrived, we all rejoiced. No more standing over fax machines as the sender, and no more making sure the thing was on, full of ink and full of paper as the recipient.
But interestingly, email has gone from our saving grace in business communications to our biggest bug bear, with many people hard pressed to stay on top of an overflowing inbox despite their best attempts to use filters, rules, forwards and other associated tricks. Thankfully, this is just one area I can see being revolutionised by the coming of the NBN.
While many alternative forms of communication such as VoIP (voice over internet protocol), Skype, live chat, video conferencing and social networks already exist, to date these have not really become mainstream business communication tools. With the arrival of the NBN, their potential becomes much more of a reality.
In my own business, based on the Sunshine Coast (which will not receive NBN roll out for 6 years or so L), already we use a range of online solutions to minimise the amount of emails we receive. My staff know that they should only send me an email if absolutely necessary and that my preference is to receive a Skype text chat whereever possible.
Using Skype's text chat function for basic internal queries such as 'Where is the file for ABC client kept?', forwarding contact details or transferring a file to work on is a much better solution than an email complete with a superfluous subject header and signature. The communication is still date stamped, the sender identifiable and files can most certainly be attached.
Now I'll admit that as a creative agency we don't deal with any particularly sensitive data, and that some of these strategies may not suit every situation in every industry. However, it's important to remember that once upon a time emails were not considered formal or legally binding enough for certain situations, whereas today they are in many cases. If enough people move with the times, the legislation will likely have to move with it.
For large scale organisations who are suffering internal email overload and high telephone bills, there are many alternative communication solutions in the marketplace, and finding the right one really depends on analysing the company's specific needs.
Some companies have found investments in VoIP systems have been a source of significant cost savings and the use of this technology becomes more realistic with the advent of the NBN.
Microblogging networks (such as Twitter), blogging, and use of other social networking applications increases people's ability to communicate with a multitude, discuss issues virtually, think critically about issues informed by many perspectives, and provide alternatives to make decisions. Microblogging also provides the mechanism to ask a question, express a thought, ignite discussions, or share information. Indeed I know of public facing organisations with significant call centres who are transferring staff from the call centre to focus on the management and response of their Twitter accounts, such is the decrease in the number of calls and the increase in the level of Twitter conversations!
Blogs and other social network platforms provide the collaborative tools to add more content and context – there have been cases of private Facebook groups being used successfully for internal communications within organisations. Yammer is yet another social network of an enterprise kind which many companies have successfully implemented for better internal communications.
When it comes to collaborating on documents, email is really ineffective. Much better solutions include Google Docs where you can create spread sheets, documents (as per Microsoft Word), presentations and more, and share them with relevant staff members. Collaborators can see when others are working on the live document (a great reference for meetings) and/or share the document once updated, ensuring effective version control.
Similarly, for those managing multiple projects, email falls down on several fronts. More effective is an online project management system of some description (for those we use see our website) which allows you to set up message trails and grant access to team members who are involved in different aspects of any given project. In that way, rather than hunting high and low in your inbox for who said what and when, provided everyone uses it effectively you have one tidy trail of messages related to any given project and can dip in and out and know exactly what is going on.
One must also not forget webinars as an alternative form of communication (virtual meetings), and face to face meetings which can get everyone 'on the same page'.
In short, high-speed broadband presents a world of opportunities if email overload is getting you and your company down. But ultimately a transition will require a careful look at what specific problems you are facing, careful selection of the systems and tools which will best suit your situation, and mapping out a transition process, complete with training.