Turning 40, the humble barcode clocks up 6bn scans per day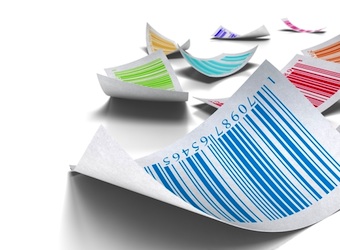 Back in 1973, the captains of industry and commerce selected the single standard for product identification that the world now knows as the GS1 Barcode. The decision created a global language of business that allows visibility in the entire supply chain across all industry sectors.
For 40 years, the GS1 barcode has revolutionised the way we do business and still remains the most widely used identification system and supply-chain standard in the world.
A year after the barcode was selected, a pack of Wrigley's gum became the first product to be scanned with a GS1 Barcode, on 26 June 1974, at 8:01am to be precise.
Today, more than five billion products are scanned globally each day.
"GS1 has played a major role in shaping the landscape of the global market during the last 40 years because the organisation's visionary leaders saw the huge potential of collaboration in the area of standards that the barcode made possible for the entire supply chain," says Maria Palazzolo, CEO of GS1 Australia.
John LaVacca, vice president at IBM Global Business Services and GS1 Australia Council Member, says, "40 years after the invention of barcodes they continue to make a positive contribution to supply-chain efficiency, global trade and consumers lives. GS1 plays a critical role developing and maintaining global standards, systems and training to extend these benefits across industry segments and the consumer value chain."
From traceability to automatic restocking of store shelves to faster and more efficient export and import, the barcode has made a hyper-efficient supply chain possible through a global system of standards.
Ian Dunn, senior business manager at Woolworths explains, "The last 40 years of GS1 Barcodes in the retail, food and grocery sectors has been the foundation of efficiency and accuracy in the supply chain from manufacturing and distribution through to the seamless delivery of product to consumers on supermarket shelves.
"The next 40 years will be a great opportunity for other sectors to get involved to realise the many benefits and potential of GS1 standards. Having one global standard that is accepted and adopted by every player will undoubtedly protect the global supply-chain market," he adds.
The barcode has had many benefits including the eradication of data-entry errors and waiting time at point of sale. It is also beneficial to business owners as it increases sales, delivers better customer service and better tracking of stocks and store flows.
"The last 40 years has witnessed and experienced the enormous positive impact and many benefits of GS1 standards in the global supply chain arena," says Tim Piper, Victorian director of the Australian Industry Group.
"With the focus now on the barcode technologies of the future, we need to harness business activities in parallel with barcode technology and make alignments to improve productivity and increase effectiveness to assist with business profitability," he says.