TV disruption looms: Prime-time audience more addicted and connected than ever before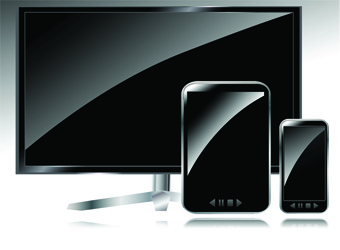 The disruption of broadcast television at the hands of the internet appears imminent, with tablets and internet-enabled TVs now in one in three homes, 64% of online Australians using the internet during prime time and dual screening up to 74% of the population.
Nielsen's 'Australian Connected Consumers' report, conducted among 5000 online Australians during December, shows consumers are logging on in increasing numbers while watching TV and access to devices that empower content choice is rapidly increasing.
Not only has tablet penetration boomed, now at 31% of households, but access to connected TV sets has also grown strongly overtaking tablets for the first time to reach 33% of households.
Equally telling for broadcasters are the findings which show dual screening increased from 60% in 2011 to 74% in 2012, while the number of Australians logging on during prime time hours between 6pm and 8pm jumped from 53% to with 64% of online Australians.
The traditional evening prime time is no longer the exclusive domain of broadcast television, with social TV coming out as a key trend Nielsen insight and innovation associate director Lillian Zrim says.
"In 2012, we found more than one in three online Australians engaging in social media activity in line with television consumption, whether it is posting comments about TV programs or reading comments about programs being watched," Zrim says.
However, internet television is not necessarily a threat for broadcasters, Zrim points out. "There is still a major opportunity to own the internet television space in Australia, which remained relatively flat in uptake during 2012. Almost half (43%) of the Australian online population watched TV content via internet services and sources, and the NBN rollout will facilitate a surge in the demand for streamed TV and movie content in Australia in coming years."
While broadcast television enjoys a single 'peak time' during the evening, online media also sees a morning peak, with 57% of online Australians accessing the internet between 9am and 12pm and consumption remains strong throughout the day.
Australians now spend an average of 23 hours and 18 minutes online in an average week, up an hour and 24 minutes on 2011's usage figures, with men spending, on average, three hours longer than women per week.
The study also found mobile internet is now commonly the first daily media access point for Australian consumers.
It supports Kantar's and Telsyte's data showing Android has overtaken iOS as the leading smartphone operating system, finding 45% of online Australians utilising Android technology versus 38% using iOS. However, iOS users access more content compared to Android users.