Mobile sites vs native apps: which one suits your brand?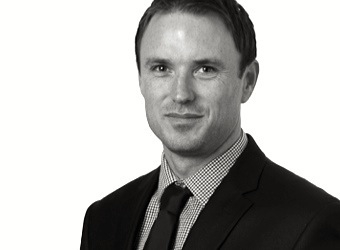 With 58% of Smartphone owners using their device every day to browse online, it makes sense that more and more businesses are looking to create sites which will make their products and services available to mobile users.
Those who access your webpage via a smartphone are, obviously, accessing the page on a much smaller screen. This means the design and information provided on your desktop webpage may not suit, or be relevant for, a visitor accessing the page via mobile.
This is why marketers really need to think about who the audience is, and through which devices they are accessing the page, before they choose to build a mobile optimised site.
When it comes down to it, there are several options an organisation can choose from when optimising their business for a mobile audience. These options include:
Mobile site (m-site)
An m-site is essentially a mobile-optimised version of your regular desktop website. It can be accessed using a variety of different browsers on any smartphone. The main difference between a regular website and an m-site is mobile sites are optimised for 'on-the go' users. This means only the most necessary or informative content is presented in a very easy to use and efficient design.
M-sites need to be much smaller in size (weight) allowing the load time to be much faster than regular sites (when loaded to a mobile device, and typically over a 3G connection).
As an alternative to an m-site, a business can also opt to create a responsive website. A responsive website is essentially a webpage designed for any device – computer, mobile or tablet. It recognises the device being used and adapts the page to fit the screen being used.
A responsive webpage generally has a slower load time than an m-site but is great for web pages that need to constantly be adding new content, such as a news page. Also keep in mind that a responsive web page can potentially be more expensive to create than an m-site as it requires heavy coding.
Native mobile applications
Native mobile applications (apps) are generally designed for a specific device or platform (eg. Apple iOS or Android). They usually need to be downloaded onto the device from a marketplace such as Google Play or the App Store.
Creating a native app means you are able to deliver a 'richer' experience for your customers. You can also specifically create apps which allow your customers to access your products or services even if they have no internet connection. Through a native mobile app you are also able to send messages through push notifications which can be a lot cheaper than sending out SMS messages.
Essentially, a native app is more personalised and can work much more effectively, with faster loading times and a more seamless experience, as it is built specifically for the device or platform.
M-site versus native app
When it comes to choosing which option will be better for your business, it all comes down to what the aim of your site is – and who your target audience is.
An m-site is a better option if your site is related to marketing or disseminating information and thus needs a much wider reach. Additionally, if you find your target audience is accessing your page via a variety of different browsers and platforms then an m-site may be a better option as they have greater compatibility with different browsers and devices.
An m-site is more accessible and sharable and the best option if your aim is for customers to be able to find you easily.
However, a native app is generally only a good option if a customer is going to care enough about your brand, product or service to spend the time to download the app. For example, an app is typically not for someone selling a loan or other financial service. However, a business that has customers who come back regularly – such as a retail store, may see the benefit in creating a native loyalty app for their clients.
Native apps are also good for businesses that are creating and promoting games or need to provide reporting or calculations such as mobile banking or commerce sites. A native app is able to deliver greater security than an m-site for reasons such as it is clearly identified who the developer is when purchasing the app from a marketplace like the App Store.
Businesses looking to provide efficient services on-the-go, even when offline, will benefit more from a native app than an m-site.
When it comes to cost, a native app will always be more expensive as they require a higher development cost – especially if there are multiple apps being created for multiple devices. An m-site generally requires a lower budget.
The deciding factor
When it comes to choosing which option is better it really depends on the nature of the site, who your target audience is and, last but not least, what your budget is.
Many businesses see the benefit of just creating an m-site as it allows them to reach all audiences no matter what device they are on. Others see the benefit of creating a native app because it suits their objectives.
The best option is to do your research, weigh up the pro's and con's of each option, and choose the one that will be of most benefit to your business.
Did you know: in each issue of the print edition, Marketing includes the very best opinion articles curated from our huge industry blogging community, as well as exclusive columnists writing on the topics that matter? Becoming a subscriber is only AU$45 for a whole year, delivered straight to your door. Find out more »