Two choices: are you Person A or Person B?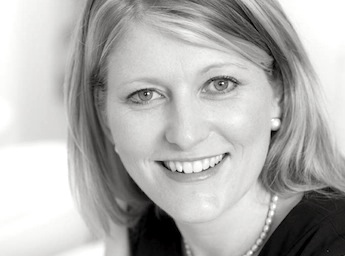 I am going to give you two choices in business: who you want to be, and who you want to do business with.
You can be a person with a very strong business instinct, who never works a minute unless they are paid for it, who wont go out of their way to help someone unless there is something in it for them. Someone who doesn't see the point in building a network unless there is something to be gained from every single person they bother with in every single minute.
Or you can be a person who works actively with the community in which they live, knowing that these are the people around those with whom they do business, the people that support them, guide them and influence them. You can contribute a reasonable, but not ridiculous, amount of time to helping your community, using your smarts, experience and business nous to assist those at their time of greatest need.
You have the choice how you build your network and who you do business with.
The first person – lets call them Person A – has a rather narrow network of people who they have done favours for, who 'owe them something' and operate on a quid pro quo basis. They operate inside this network and people gradually get to understand the limitations of this person's approach.  They can be very, very successful, and those financially dependent on them are fairly grateful for this.
Person B, in contrast, is always looking for opportunities to help those in their network in the knowledge that giving valuable opportunities to those in your network makes them more successful and builds a stronger mutual trust between you. They care for a couple of important causes, usually ones they can add value to through their capability or network, bringing greater value than others of a different skill base might be able to. The communities they work in recognise this and are grateful. This gratefulness displays itself in many ways, from industry networks to referrals and beyond.
Why am I giving you this choice today?
You have to choose in professional services to be memorable, influential and interesting to your networks, and it sure is made easier by being an active part of your community.
Two years on from the Brisbane floods, I was invited to speak this week to the Alumni of the Queensland College of Law about our experience two years ago building a community with FloodDiscounts.com.au. The team at Niche Studio and Stretch Marketing, along with a team of volunteers, built an online community to help flood victims that were so traumatised by the widespread lack of insurance coverage in the 2011 floods. The community came together very rapidly, all within two weeks, with extraordinary results. When we created Flood Discounts, I subconsciously knew how important it is to do things for the community and had worked with my own communities for many years. But the sense of goodwill created when you demonstrate your propensity to help others on such a scale is terrific.
It brings you back to the big question at the top: do you want to be Person A or Person B? What do you do for the community that sits around your business? And how do you become memorable, influential and interesting?
There are many different ways you can.
Did you know: in each issue of the print edition, Marketing includes the very best opinion articles curated from our huge industry blogging community, as well as exclusive columnists writing on the topics that matter? Becoming a subscriber is only AU$45 for a whole year, delivered straight to your door. Find out more »