Two-faced shoppers: Showrooming 'wrong' but we'll do it anyway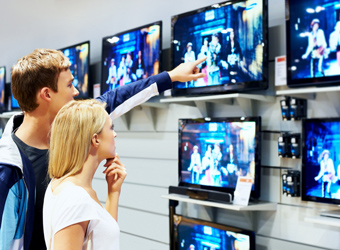 While the majority of Australian shoppers say 'showrooming' – researching a product in-store before buying it online – is wrong, their words appear hollow as the practice continues to grow.
MagnaGlobal's 'The Changing Face of Retail' study, conducted among 1000 Australians in June, found that 39% agreed that 'it's wrong to get a shop assistant to show you something in-store and then go and buy it online', while 29% disagreed.
However, for the two in five who think it's wrong, their sentiment appears to be lip service with most Australians having shopped online and four in five citing physical stores as their preferred place to browse.
MagnaGlobal's study shows that almost all Australians with an internet connection have now shopped online, with 85% of the population having bought a product over the internet and one in four doing so on a weekly basis.
Managing director of MagnaGlobal, Victor Corones, says for most consumers the shopping process has changed and now relies on both online and offline environments. "The online environment provides depth of detail around brands and products and commands the greatest attention across considered purchases and from those unfamiliar with a category," he says.
"With shoppers having different needs and expectations from both environments, retailers need to tailor their brand appeal to deliver against consumers' expectations and provide a seamless shopping experience."
The study also reveals that "the majority of Australians now feel real pressure to research everything online before making a purchase and many feel overwhelmed by the volume of information and deals available". This is highlighted as an opportunity to help customers navigate and filter the information they require.
International sites are being used less often than Australian sites, with 7% of consumers shopping weekly on international sites, while 12% shop weekly on local sites. The primary driver of accessing offshore sites is to find a unique product, not find cheaper prices, with 28% of shoppers using them more often than they did 12 months ago.