UK braces for 'biggest media event ever': London 2012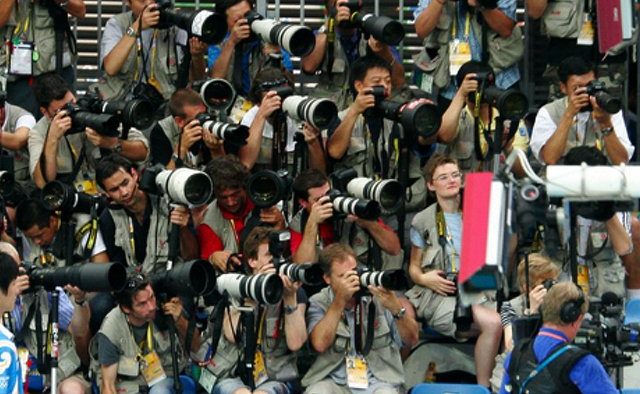 Around 26,000 members of the world's media will base themselves in London come the Games of the XXX Olympiad in July, bringing with them new wireless technologies set to challenge the capacity of London's wireless networks.
UK communications regulator Ofcom says preparation for the unique challenges posed by the increased use of wireless technologies has been underway since 2006, and include tests during the royal wedding of Prince William and Catherine Middleton as well as other events.
Ofcom says getting the glimmer of gold medals and the blur of world records into viewers' living rooms will depend on spectrum, the limited resource of radio frequencies which the media will rely upon to send information wirelessly.
As well as the extensive use of walkie-talkies, timing and scoring systems and sports commentary systems, increased demand will be fuelled by widespread adoption of wireless technologies by broadcasters, such as wireless cameras and microphones, to deliver close-up action coverage to an estimated global audience of over 4 billion viewers.
Broadcasters and the media are tipped to place more demand on spectrum during the 2012 Olympics than at any event before in order to capture unique imagery including slow motion, close ups and roving pictures.
To ensure the event runs smoothly, Ofcom has built a spectrum assignment system that will carefully manage access to spectrum, keeping it both free for those who need it and free of interference.
Ofcom's chief operating officer, Jill Ainscough, says in a report released yesterday, London time: "The UK's airwaves are already among the most intensively used in the world. The London 2012 Games will significantly increase demand.
"We are working behind the scenes to make this capacity available, to ensure that this demand is met."
Up to 20,000 wireless frequencies will be used during the Games, more than double the usual number assigned each year.
Homepage image courtesy of Bryan Allison, via Flickr.