Unless marketing reclaims the four Ps, creative agencies will be dead in five years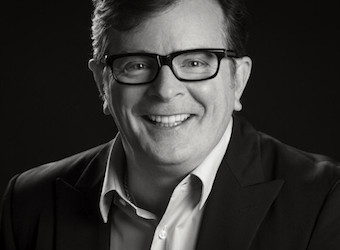 The advertising business is five years from death, and it's due to the failure of the marketing function to fulfil its potential by owning the four Ps, writes John Zeigler, regional chairman and CEO of DDB Group, in this guest post.
I recently asked a senior team at DDB for a show of hands. Who, I asked them, would be willing to do their job for half their current salary?
Unsurprisingly, there were few takers.
Yet the question wasn't asked out of idle curiosity. It is an increasingly likely scenario, given the challenges facing the business model of advertising. The situation is so severe, in fact, that in my view, the current collapse of the advertising business is likely in just five years.
Every year agencies are faced with demands for a 10% reduction in the full-time employee (FTE) rate. We think we're doing well if we settle at 8%. The multiplier effect our industry has relied on for so long is also slowly being withered away.
To ease the pressure, agency managers have cut costs to meet these demands. But there is a point at which savings can only come by reducing people. And you can only cut so far before your ability to deliver is compromised, after all we are meant to be in the people business.
We are facing a vicious circle in which cost-cutting will lead to a decline in performance, which will then be used to justify further cost-cutting. And in an industry that relies on talent as its USP, this is concerning. At this rate of cutting, the creative agency as we know it will be no more in five years.
Clients either don't seem to understand this or they are ignoring the problem. Unilever, for example, has publicly stated its desire to cut 'non-productive' marketing investment, and it includes agency fees in this bracket.
Why is there such a disconnect between clients and agencies? The industry has put forward multiple cases and explanations. Some argue that the rise of the procurement function has led to the commoditisation of creativity, with clients believing they can buy creative ideas, as they would stationery. Others point to an oversupplied agency market, which has led to ruthless price competition. And some still claim that agencies have failed to sell a solid case for their services to client-side executives, particularly to finance teams.
There is truth in all of these. But they are all reflections of a broader truth. The issues the agency world faces are rooted in the changing priorities of the marketing function within client organisations. In fact, they are rooted in the failure of marketing to fulfil its full potential.
The age of invention to the age of consolidation
When marketing was climbing the corporate agenda ladder three decades ago, we were in a very different business environment. It was an age of innovation, with new product categories being introduced to consumers. Marketing had four Ps – price, promotion, place and product. By influencing these four elements, and interpreting consumer demand, marketing was at the centre of the business.
In the business environment of the time, only one of those four Ps, promotion, was key – brands needed to build awareness of new products and services, and advertising helped drive the education of consumers.
Marketing, then, started to become synonymous with 'promotion', or communication. And advertising agencies became adept at providing it. In fact, they became specialists in it. As the marketing services industry fragmented, the creative agencies retained a prime role (they created the communications), alongside the media agencies that placed it.
But today our clients have different business challenges. There are few real 'new' products – we have moved from an age of invention to an age of consolidation. Today's business environment is about gaining share in very tight markets.
The role of 'promotion' is also very different. In many organisations marketing is basically marketing communications. The remaining three of the four Ps have been taken over by other departments or by consultants.
I think part of our problem is we don't often talk about the context of our industry with relation to context of our clients' business. We tend to think an ad is an ad, whenever it was made. But if you want to fully understand the mess the advertising industry is in, we should start with the role of client-side marketers within their own organisations.
The one-P marketer
Dr Philip Kotler, one of the most influential thinkers about marketing and SC Johnson & Son Distinguished Professor of International Marketing at the North Western University Kellogg Graduate School of Management in Chicago, has been warning of the rise of the 'one-P Marketer' for over a decade.
Marketers, he argues, are often under pressure to meet short-term sales goals, and that has become their chief role.
This means marketing has in many firms failed to reach its potential. In classic definitions of the discipline, it is the 'voice of the consumer' within organisations, and should be playing a key role in guiding areas like product innovation. Instead, it often plays a secondary role to manufacturing, promoting products that have already been created. Or as Kotler put it: "senior management tells marketing what it expects the company to sell, rather than listening to marketing's ideas of what can be sold."
The result is a department with less influence internally, and less connection with the actual drivers of the business. A study by Adobe, for example, found that 80% of CEOs do not trust marketers, 70% of CEOs believe marketers are disconnected from business results, and 69% of CEOs believe marketers like to stay too much in 'their creative and social-media bubbles'.
You could argue that this is unfair – marketers have ended up focusing so much on promotion in part because they have been put under pressure by CEOs to generate short-term sales. But, rightly or wrongly, it is the situation the entire marketing ecosystem faces. It means agencies are supplying solutions for a non-core business unit – and if agencies are only there to drive short-term sales uplifts, their work will never be viewed as a long-term driver of business performance.
Creativity is a luxury – let's focus on the money
The rising influence of procurement reflects this transition of marketing to a secondary department. Procurement is a process function. It reports to finance, and is focused on the efficient management of money. It is not about the effectiveness of the work relevant to the business goal. In too many cases, procurement has shifted the emphasis onto efficiencies (namely, minimising the amount of cash leaving the business) away from effectiveness (maximising the cash coming into the business).
There is, of course, good evidence that creative advertising can work far more efficiently than non-creative advertising, and that investment in creativity pays dividends over the long term. But, on the whole, marketers (and their agencies) have not sold this case in properly to finance directors. The finance department likes predictability of performance, so their default option is to view investment in creativity as a luxury, compared with the necessary investment in media exposure. Media spend can be controlled, modelled and predicted in a way that creativity cannot.
So that is why agency fees are now seen as 'non-productive' investment. We can see this trend manifesting itself in a number of ways. A recent study by the Association of National Advertisers in the US found that a growing number of clients were building in-house agencies – from 42% of brands in 2008 to 58% in 2013. Of these, 56% said that the in-house unit had taken on duties that were previously handled by an external agency partner. The main reason, unsurprisingly, is cost efficiencies.
And last year, there were news stories of a number of clients seeking to extend payment terms for agencies. It's very concerning, as it appears there is no knowledge of the implications, nor the value of what could be gained by taking a different approach.
Is marketing on the cusp of its full potential?
And yet, things may be changing again. Paradoxically the collapse in the advertising business could take place at a time when the concept of 'marketing', as it is traditionally understood, is becoming more relevant than ever before. Ironically, at a time when creativity is being commoditised, brands need it more than ever before.
One of the latest fashions in the C-suite is 'customer-centricity'. The phrase has entered the business lexicon over the last few years. There are a number of reasons for this: brands live in fear of angry customers sharing their experiences on social media; organisations also have access to more customer data than ever before. Although you could argue that businesses should always have been 'customer-centric', has this combination of 'big data' and social responsiveness has resulted in given the concept of a greater urgency?
Shouldn't marketing as a discipline, and its practitioners, be central to this agenda? After all, marketing is all about being the 'voice of the consumer' within organisations. The UK Marketing Society recently announced an updated definition of the term: "To create sustainable growth by understanding, anticipating and satisfying customer need." What could be more customer-centric?
And there are other signs that marketing is changing. A much-quoted report by Gartner predicted that CMOs would end up with bigger technology budgets than CIOs, as the marketing function becomes key to interpreting and responding to consumers. It could even be argued that previous predictions of marketing's relevance to the business agenda were premature; only now, when the finance department alone isn't enough to secure growth, will marketing really fulfil its potential.
There is a huge prize here, if marketers can recognise it. But what does this mean for agencies? It does not mean that procurement will suddenly ease up. CEOs are looking to marketers for creative approaches that deliver growth – but not necessarily the creativity of a 30-second advertising spot.
And what about us?
It is time, then, for agencies to start rethinking what they mean by creativity. Instead of advertising creativity, a world of consolidated markets but rapidly changing data and media technology, requires 'business creativity' – the application of creative thinking across business processes to deliver competitive advantage. Brands are asking what could be done differently. How can they innovate through a service offering or product design? How can fresh understanding of the path to purchase unlock growth? How can brands maintain engagement with consumers beyond an ad campaign that launches and then disappears?
At DDB, it's matching our best minds in the agency with the brand's key decision makers to devise ways to look at the business problems and drive business growth – it's not just a reaction to an advertising brief. Engagement is about discussing the issues that keep clients up at night, not what TVC we should run this year. It's using the right tools – whatever is at our disposal – to get to creative ideas, which help clients sleep a little better.
To achieve this, brands will require access to a creative business resource. The ad industry could reinvent itself as a provider of a broad spectrum of creative services, ready to help customer-centric businesses. It's an opportunity to identify new growth areas, not with a new industry – but certainly an industry that is charged to change the way it is used and what it does.
Engaging creativity for growth
Creativity is the heart and soul of the traditional ad agency business, and it is at the leading edge of knowing how to touch and manage customers, non-customers, clients and staff. Creativity needs to be used as the integrated lifeblood of how a business builds, takes to market, supports through staff engagement, the actions that will stimulate competitive advantage and growth.
So how do we change the industry deliverables to create and leverage more creativity advantage?
It is all about changing how and why we engage. It's all about knowing how to get best thinking first before any work is done; about allowing enough time for the thinking to be strong then doing work that delivers. I believe it's time to use our greatest asset – creativity – to prove to brands that agencies can build the business growth they are seeking. I call it 'engaging creativity for growth' or, put simply, ECG. It's using an agency's creativity and know how to develop a new product, a new distribution advantage, a new way of connecting socially with customers.
If we don't change to meet these business needs, sure, there may well still be a creative industry. But business in general will keep accepting the mostly bad work it receives today. Real creative talent will migrate to more entrepreneurial areas to invent and evolve. And business will start a new cycle of low growth and 'competitive inadequacy' – so many signs already point to this today.
Getting this right is a major challenge for the agency business. But it is a challenge, and an opportunity, that agencies – and their clients – cannot afford to miss.
John Zeigler is chairman and CEO of DDB Group Asia Pacific, India and Japan.