Vodafone promises fastest 4G in Australia to sway unhappy customers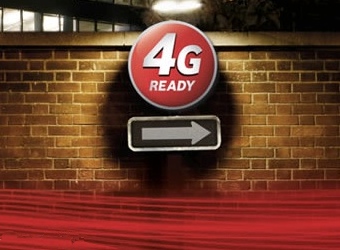 Vodafone is rolling out a new 'super-fast' 4G mobile network in an attempt to change the minds of disgruntled customers and make up ground on the competition.
According to the company's figures, Vodafone lost 423,000 customers last year, but this move is attempting to arrest the discontent, adding almost 2000 additional sites to improve coverage and promising the new network will be the fastest 4G in Australia.
Vodafone CEO Bill Murrow said the network was a direct product of Vodafone's customer feedback of wanting a faster more dependable mobile service. "We've heard you loud and clear. We've now replaced all our existing equipment and added over a thousand new sites to give you the best Vodafone experience you've ever had. Best of all, our new network is ready to fly on 4G with even more improvements to come," he says.
Vodafone is the third largest telecommunication company in Australia, but it's still significantly trailing Telstra and Optus in the highly-competitive mobile phone market.
The new network will be rolled out in stages across all major metropolitan centres of Sydney, Perth, Melbourne, Brisbane and Adelaide, Wollongong, Newcastle and the Gold Coast, the new 4G service builds on the 3G and 3G+ network upgrades that have occurred over the past two years, showing speeds in test conditions of downloads and streaming up to 15 times the average speed of the Vodafone 3G network of 1Mbps.