Volkswagen launches first brand campaign since emissions scandal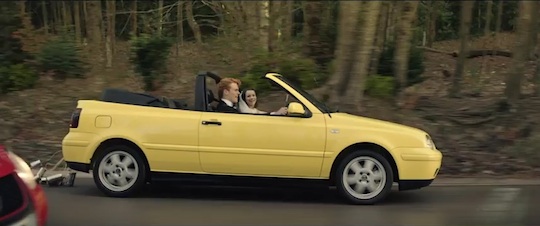 Volkswagen is attempting to move on from the emissions scandal that threatened to destroy its brand, with a new Europe-wide campaign designed to restore consumers' trust.
The 50-second spot, created by ad agency DDB Berlin, aims to focus on the relationship consumers have with the product, beginning with a young boy in the back seat of his father's VW.
We follow the boy through each major milestone of his life as he grows into a man and starts a family of his own. Each major moment of his life features a different Volkswagen car to highlight how the company has evolved with him.
The ad ends with a voice over declaring that a Volkswagen is more than a car, it's a 'lifelong companion.'
DDB Berlin creative director Myles Lord, says the project was a collaborative effort between DDB agencies all over the world, and a deliberate effort has been made to put people at the centre of the campaign.
"For this project we collaborated with DDB agencies all over the world to gather regional insights and local perspectives," he says.
RELATED: VW and Audi face their first Australian class action, as scandal widens »
"A Volkswagen is a loyal companion on four wheels. But it's the people who turn a Volkswagen into an experience. This is why we decided to put people at the centre of this campaign," says Lord.
The ad marks Volkswagen's first European campaign since news of the emissions scandal – where it was found that the company had installed devices to cheat diesel emissions tests – broke in 2015.
The company has also been accused of modifying software on the 3 litre diesel engines fitted to some Porsche and Audi vehicles, as well as VW models.
In November of last year Volkswagen said it had detected some 'irregularities in tests to measure carbon dioxide emission levels. As many as 800,000 cars in Europe alone may be affected.
RELATED: Volkswagen is bleeding tens of billions of dollars in brand value »