Which bank is launching a game targeted at C-suite execs?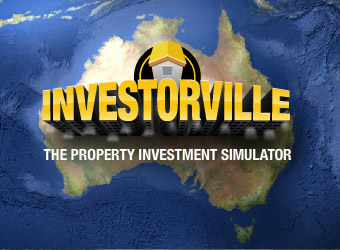 After a successful foray into gamification with the InvestorVille virtual investor game, the Commonwealth Bank is set to launch another game to help market its services, this time targeting C-suite executives.
Commonwealth Bank general manager of consumer marketing, Martin Whelan, told attendees at this morning's AIMIA gamification event that the new game will launch as part of the bank's partnership on the upcoming news app from the Australian Financial Review, which is due to launch in a few months. The game, which is yet to be named, will draw on RP Data similar to InvestorVille, but target C-Suite executives with the bank's investment banking messages.
Whelan revealed that the partnership with AFR originally came to the bank as a sponsorship opportunity, but the bank elected to take the gamification approach instead. "We ended up going with a game because we didn't want to just advertise as part of that – it felt too passive," Whelan explained.
"What we thought there is we can build our investment name much, much larger by creating a game around it, engaging people in it and then delivering a much broader message around investment banking which is a very complex area of our business."
Whelan believes the gamification approach is just as suitable to the C-suite audience as the mass audience, an assertion supported by other presenters at AIMIA's event. Director of The Project Factory, Jennnifer Wilson, spoke about the use of the gamification technique in the health field and praised its ability to motivate people to exercise or treat themselves. Wilson gave the example of a game developed for child cancer patients, 'Remission', a 'shoot-em-up' game where cancer cells are the target. Messages delivered through this game hit home, to the point that kids involved in the game were more likely to take their tablets and had better recovery rates than those that didn't.
Another presenter, Marigo Raftopoulos, director at Strategic Games Lab, spoke on gamification's ability to transform company policy and training delivery, and workplace engagement. "Only 20% of staff in the average organisation are engaged," she said. By making internal communication and training fun and interactive, gaming can help transform organisations into far more engaged and productive places, Raftopoulos said.