Why building a 'community' is a B2B marketer's best asset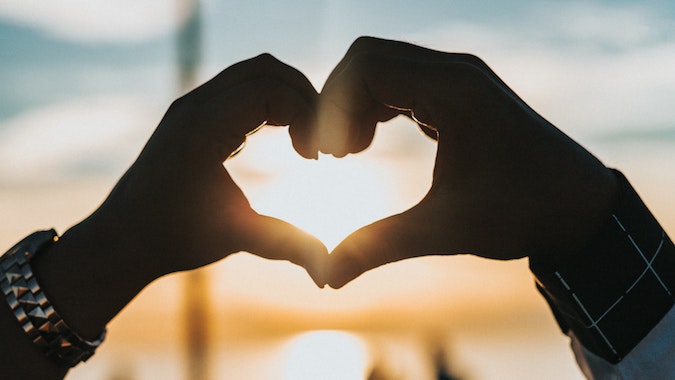 Azadeh Williams explores how building a community in B2B marketing can unlock endless potential for your brand. 
How often as marketers do we hear the same conversation in boardrooms at quarter end? Statements like: 'We need to build a community around our brand.' But then comes a groupthink committee producing ad hoc ideas, fragmented content sprints, rushed campaigns and agency retainers blown out of budget, and then a year later… still no community.
So, what's missing in the mix? It's the ability to value and perceive community building as an asset that requires significant strategy, investment and time.
Let's take a look at why community building is critical in B2B marketing, and how a robust community building strategy can supercharge business growth and customer loyalty.
What is a community and why is it important in B2B marketing?
They say 'your vibe attracts your tribe'. A community, or audience, in B2B, is a space where your customers come together to learn, share and interact with your brand. The more value you provide to your community in terms of educational content, experiences and personal interaction, the more likely your community will grow organically. 
Effective community building unlocks powerful benefits to your B2B brand including:
Positions you as a trusted authority:

When you provide valuable content and experiences to your community, it demonstrates empathy – that you truly understand and care about your customers and prospects' problems. As a result, your brand is perceived as the trusted go to solution.

Provides an experience beyond the product:

An engaged community can be one of a B2B company's greatest assets. It provides customers with an experience beyond the product and a chance to connect with customers and prospects at a more human, emotional and problem solving level. 

Offers opportunities to innovate:

A community can be a powerful environment for a B2B brand to run surveys, ask for customer feedback and suggestions and uncover deeper insights about your customers. You can also learn how to best help them. This opens a powerful cycle of enhancement, innovation and closer product and service alignment with the needs of your customers.

Builds customer loyalty:

Happy customers are a B2B brand's biggest asset. At the highest level of commitment, a great B2B community helps increase customer loyalty and satisfaction. These happy customers in turn become dedicated followers and passionate brand ambassadors, who will help recruit new organic followers and prospects to your community.

Cut ad spend:

One of the long-term benefits of building your own organic community is  it cuts advertising costs, which further helps your brand to look more authentically authoritative. This is because you're perceived to be the brand people are naturally flocking to, as opposed to the brand that's annoying customers with product ads.
Do you have the skills you need for B2B community building?
There are a number of ways you can build a community online. Some of the effective ways we've found our clients have achieved success stemmed from integrating core marketing strategy with skills you traditionally see across education, journalism and design. 
For example, providing quality, educational and relevant content. In order to attract your community, first, think like an educator and offer content that is valuable, practical and helpful, so your audience walks away having learnt something.
Secondly, think like a journalist and determine what content your audience wants to consume and in what media format to communicate it. This will help you develop the distinct style and communication method that just hits the mark.
Thirdly, think like a creative designer and create exceptional, premium content in multiple design formats and mediums that are on brand.
It's this integrated approach that can help attract your audience faster. After all, different people consume information in different formats. In fact, LookBookHQ reports almost 60 percent of marketers reuse content two to five times. Furthermore, 51 percent of companies say updating or repurposing existing content has proven the most effective tactic implemented.
Applied in real life, an integrated approach to podcast production can be an excellent way to build a community. This is because you can scale your efforts considerably by repurposing that content into multiple media formats, including audiograms for social media, and feature articles for web, newsletter and third party distribution. 
As an example, we produced a premium podcast for a global martech client supported by an inbound and channel distribution plan, resulting in a fresh media channel to attract the B2B organisation's new post-IPO community.
Digging deep and being inquisitive
A great B2B community offers a forum to ask critical industry questions, deep diving on relevant issues and challenges your customers and prospects have. 
For example, from an educational standpoint, a series of virtual panels or 'lunch and learns' featuring industry leaders can be a great way to attract an audience, giving them a platform to learn, interact and network. A journalistic edge can be added with professional, media trained facilitator, who can help make the experience far more interactive, allowing your audience the chance to deep dive and ask more probing questions. 
Finally from a design standpoint, the content from these events can then be repurposed as feature article write ups and video content for channel distribution across EDMs, newsletters, social media and partner channels. 
As an example, we produce a series of webinars and supporting inbound and community campaigns for a leading global health client, attracting the interest of thousands of health professionals across the APAC region in less than 12 months.
Supercharge community building with video
Look at any great community and you'll notice they know how to use video content to educate, engage and attract audiences at scale. Investing in great community-led video content can be a quickfire way to impress your audience and give them a visually accessible way to learn and interact with the solutions you offer. 
In fact, Hubspot says 81 percent of businesses use video as a marketing tool, up from 63 percent over the previous year. In 2020, 92 percent of marketers said that video is an important part of their marketing strategy. Forbes reports 65 percent of executives have gone to the marketer's site and 39 percent have called them on the phone after watching a marketing video. In B2B, 96 percent of businesses use video in their marketing campaigns.
Even a series of vox pops can be a fun and engaging way to attract a fresh audience to your product or service. For example, we produced a series of interactive vox pop interviews in the lead up of one of Australia's biggest tax events, helping support 1m+ social impressions within the tax community in only 10 weeks.
Don't let marcomms rigmarole bottleneck your community build
Producing a steady, consistent stream of excellent content is a must for community building across various media formats and channels. However, often traditional marketing approval processes, multiple iterations, reworks and too many cooks can stifle content output, meaning the community building efforts become bottlenecked. And we've seen this happen all too often, in even the largest $100m+ global enterprises.
This means making sure you have a zero-tolerance approach to marcomms rigmarole and know how to streamline community content production, project management and channel distribution. Plus, producing a multi-faceted owned media channel that can grow organically. If you don't have this in place, or have the skills to carry it out, hire a specialist who can either lay down the processes and strategy for you. Or, implement and manage the entire community build.
One example is creating your own digital magazine or content hub, which becomes the go-to content source for your customers and prospects in your industry. A few years ago, we produced a content hub for a leading B2B health technology company that contributed to a 247 percent increase in lead generation and reduced PR costs by over 70 percent. 
Quick tips on getting started
It can feel overwhelming to start building a community from scratch, or even rebuilding one that a legacy marketer left behind in your capable hands. Here are some quick tips to build momentum:
Discover what your audience wants:

Conduct a survey across your customers to uncover what type of content they want and in which format, plus the frequency of engagement. Without this step, you're stabbing in the dark.

Build a content plan:

Create a 6-month content creation project plan that's realistic and within budget. Briefing processes and style guides need to be clear and streamlined to prevent time wasted doing multiple edits, iterations and revisions.

Don't rely on one the one lone champion:

A common mistake B2B brands make is investing in the one lone community champion in-house, and when that person leaves, the community effectively dies upon their departure. Create an evergreen community hub that can last irrespective of team or talent. 

Find the right team:

Don't have the resources in-house? Consider a

specialised media and marketing agency

with vast B2B knowledge in community and content building across various media channels and formats such as webinars, content hubs, podcasts, newsletters, videos and events.
One final tip is don't skimp. Community building takes time, and it's a long-term investment. Community building can help generate leads, support inbound marketing and shorten the sales cycle, but it's still very much a 'top of the funnel' activity. It needs to be supported by robust digital marketing capabilities, nurture and ABM campaigns, plus linked to the sales team. All this requires a holistic, integrated approach. Done well, and the potential and possibilities are endless.
Azadeh Williams is the founder and managing partner of global B2B media and marketing agency, AZK Media.
Photo by Tyler Nix on Unsplash.
Found this article interesting? Read this article about how to spark collaboration when your team is working remotely.