Why it's essential to adapt to your market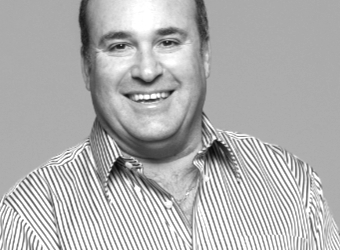 Change is happening faster than ever before. We live in a world where customers have a myriad of choices and companies and brands come and go at the drop of a hat. So, in such a volatile environment, how can you ensure your brand and business is here for the long-haul?
Here are my insights into the importance of adapting to your market… and why flexibility is crucial for business longevity.
Firstly, ask yourself if your brand is suitable for the market you're trying to sell to
It may be obvious, but you must ensure your brand is suitable for the market. No matter how wonderful you think your brand or idea is, understand that it won't be relevant to each and every audience. It must be promoted to the right people, and at the right time!
Take time to understand your target market; get to know them well before investing time, money and energy in them.
Pushing a brand in the wrong market is a waste of time – it's like marketing soft drink to health fanatics or pushing the latest baby products to older women; you're talking to an irrelevant audience.
What do your customers really want?
Take a proactive approach to understanding the market conditions, and do it often! If you've got three different target audiences, assess their wants, needs and desires, and adapt your offerings accordingly.
Do changes need to be made? If yes, make them! Not only do you want to keep your existing customers but you want to ensure you're doing your best to appeal to new audiences.
Be transparent and communicate often with your customers – seek feedback and ask questions. It's the best way to find out if something is working or not. And, while you may not always like the answers, speaking with the people who are genuinely interested in your brand will enable you to act swiftly and make the appropriate changes.
Like everyday life, business is all about being fluid and adapting to anything and everything thrown your way. If you're happy to ride the good waves, you have to be prepared to take on the storm too.
Make it yours!
Don't jump on the bandwagon. If you're tapping into a trend, make it your own.
Businesses that dare to be different and willing to take a chance are most likely to attract attention. People love fresh ideas, new developments and additional offerings. Branch out from the norm and give your customers the opportunity to feel exclusive; like they're part of something amazing.
Strengthen your offerings and aim to be at the forefront of your industry with the premium version. Re-invent the wheel and take a different viewpoint to improve what you already have. Often it's the small, quirky changes that make the biggest difference.
Highlight the benefits of the product or service you deliver and how it differs from your competitors. What makes your brand stand ahead of the crowd?
Do you offer an experience like no other? Is your brand at the forefront of new technology? Find something you can own, that's hard for competitors to replicate.
Adapt
If you change nothing, nothing ever changes. Embrace it.
Flexibility is essential. No industry is immune to adjustments, so be aware of your strengths and weaknesses and prepared to make variations!
Even if things are on track, don't assume you'll be walking the same straight line in six month's time. Often getting too comfortable can be to the detriment of your business. If you can make adjustments in a timely manner, your brand is not only likely to retain loyal customers, but also reach out to a new audience.
Don't fall into the trap of being a 'me too' brand. Change your styles if you're a fashion label, add new dishes to your café menu and offer new ways for people to get involved with your brand if you're other avenues are failing.
And while being adaptable is great, a word of warning to businesses looking at change… take time to ensure your planned actions are in line with your brand ethos and company vision. On your journey to better, don't let your vision become blurred!