Why mobile is the key to capturing millennials' attention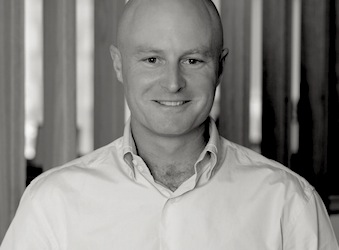 Brands looking to target younger audiences should take a mobile first strategy, argues Ben Sharp, AdRoll ANZ managing director. 
Last year, Instagram launched its advertising service in Australia, the third market after the US and UK. Social media sites like Instagram, Facebook and Twitter have transformed the media landscape in more ways than one.
Millennials have grown up with the web and mobile. Social media has defined the way they interact with the world around them and they consume media in an entirely different way to previous generations. Millennials are notoriously inseparable from their mobile devices and expect instant, personalised content. For many advertisers, mobile and social is crucial to getting through to them.
Mobile retargeting lets you engage high intent customers across devices and develop a single view of the customer. Thanks to deterministic pairing, which anonymously matches a single user ID (such as a social media login), across smartphones, tablets and desktops, brands can now target customers on the move with high precision accuracy.
For instance, if your customer is browsing for a DSLR camera on your website from their desktop but doesn't purchase it from the desktop site, you can then serve them an ad for that same camera on their smartphone. It's a simple strategy to significantly increase your return on investment and improve mobile website conversion rates.
Adding social to the mobile mix also gets results. The launch of Facebook Exchange (FBX) provided advertisers with a new way to execute high-performance retargeting campaigns on a social ad unit with the potential to reach over a billion users around the world. The Custom Audiences tool that followed upped the ante and crucially expanded brand reach from desktop to mobile and tablet audiences.
Mobile is also low cost and high impact; the cost per mille (CPM) of newsfeed ad impressions is, on average, 57% lower than newsfeed impressions on desktop. There is a 61% lower cost per click for ads in the newsfeed on mobile compared to the newsfeed on desktop.
If you're looking to target a youth audience, your strategy should be mobile first, not mobile also. Social media plays a gatekeeper role to reaching millennials, and retargeting across mobile devices is easy to build into your existing desktop strategy. By connecting natively on social platforms, brands can ensure cut-through with this notoriously hard to reach demographic.