Why putting the customer first should be every transport brand's priority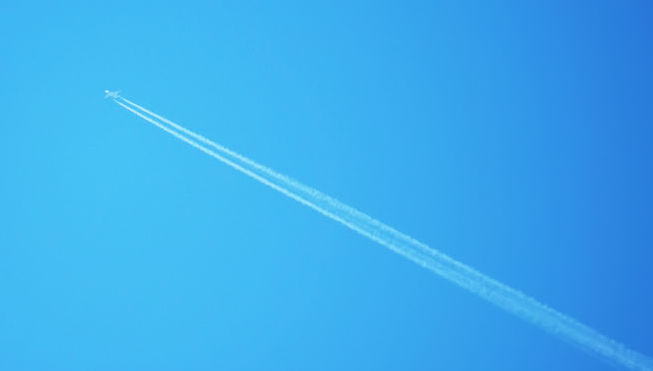 Kristen Vang looks at new CX developments by Qantas and how its innovative offerings give a competitive advantage.
Putting the customers' needs above other business challenges may seem unachievable – you're too busy worrying about project delivery and completion, sales, margins, brand and staff, among many other things. But the benefits of adopting user-centred design will reach every aspect of the business, not just the customer. This approach forces everyone, from the C-suite to the customer service teams, to prioritise the end-user with every strategy, investment and business tactic.
Businesses that can become user-centred, design-led and systematic in their approach to disrupting the status quo ensure that they will remain innovative and competitive, and will effectively address customer needs.
But what does 'putting the customer first' look like in practice for the transport industry?
We've all seen how disruptive companies like Uber and GoCatch have put the passenger in control of their journey by providing them with the digital platform to do so. For Qantas and Sydney buses, putting the customer first has meant free WiFi and streaming services for passengers during their trip.
Putting the traveller first should truly be every transport organisations' priority, and focusing on what the customer actually experiences during their journey is the first step towards achieving a customer-centric approach for businesses.
 These smart solutions, which have emerged from pairing a deepened understanding of customer needs with an innovative and creative response, will undoubtedly improve the journey and experience of their customers.
Walking the walk – implementing innovation
Being innovative in order to remain competitive isn't a new or profound concept for businesses operating in the 21st century. It's a buzzword that borders on being over-used, and yet it keeps on buzzing. Although businesses may have been given great explanations as to why it's so important, it seems most were never given an accompanying manual about how to actually implement it.
Genuine innovation is a long-term investment that must be supported by a flexible and agile business structure. A business culture that promotes and embraces innovation allows its leaders to champion their customers and take a user-centred approach to building business strategies.  How this actually takes place will of course differ between organisations, as well as industries. But at the core should be a drive to retrain how staff think and approach business problems and a willingness to change for the purpose of meeting customers' needs.
Safety check – the right way to innovate
Qantas' most recent customer-centric offering – which includes access to Netflix, Spotify and Foxtel during domestic flights – is a great example of how the transport industry is taking a user-centred design approach.
Qantas has demonstrated how putting the customers' needs first has allowed them to produce an innovative offering, and thus giving them a competitive edge.
Innovation within the transport industry flows from a better understanding of the customer; it can't be manufactured. Approaching innovation in a silo – in the form of a dedicated innovation team, or an innovation budget – typically leads to a forced, insincere, and misguided solution. Without a genuine need, grievance or problem as its foundation, you're left with frills for the sake of innovation.
Actively addressing genuine customer challenges and needs across the organisation is a practical way to ensure user-centric design doesn't become a one-off investment of time and resources. For those in the transport industry, this requires an open dialogue with your customers. Give them the opportunity to easily voice their grievances, ensure staff working in customer-facing roles are efficiently trained in customer service, and give accurate and timely updates on how you're planning to address these problems once raised with you.
The opportunity for innovation in the transport industry spans well beyond the realm of engineering. Businesses within the sector can be pioneers, or 'disruptors', by altering their entire organisation's focus towards the customer, and tapping into what they experience before, during and after a journey. This business-wide collaborative approach to addressing customer demands thus enables people to use their areas of expertise to create customer solutions in innovative and effective ways.
–
Kristen Vang is director at Hatchd
–
Image copyright: enskanto / 123RF Stock Photo