Why sustainability and customisation are the future of merchandising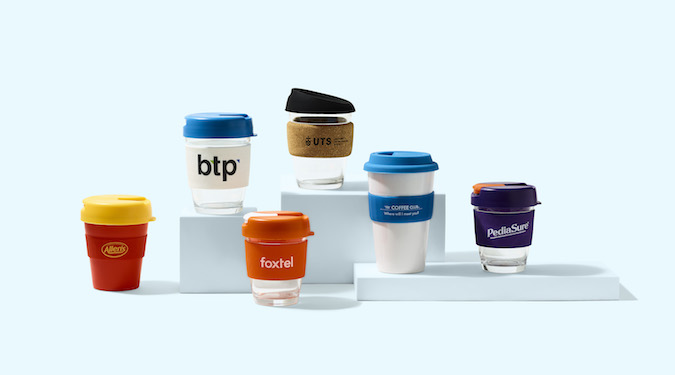 Merchandising has changed over the years – sticking a brand logo on the face of any old piece of plastic will no longer cut it. Jeremy Chen writes about current leading trends and why sustainability and customisation should be at the forefront of every marketer's mind.
Merchandising, as the tangible sub-sector of marketing, is often subject to fads that fade almost as quickly as it takes to lose a free pen or shred a stress toy. Fortunately, the sector has grown more sophisticated and we are starting to see lasting trends for merchandise that better reflect the brands they represent.
In the early days, merchandising was simply a way to get the name of a business into the minds – and hands – of a customer. Promotional products were all about the thinking that if the customer saw the name or the logo often enough because of the item, the name would embed itself in their memory for recall later and magically the brand would create loyalty with a customer. 
We now know that that's not enough. How closely the item is related to the key ideas and values of the brand, how useful it is to the customer and the item's quality, will have as much of an impact on its positive influence and longevity in the customer's mind as being able to entice them to desire the item in the first place.
Here are five trends we see in the merchandising sector.
Eco-friendly
As consumers start to make more eco-conscious choices in their lives, they look to brands to exhibit the same values. This means both looking at the impact promotional products have on the environment in terms of manufacturing but also longevity. Merchandise must reflect these values. The perception of the once incredibly wasteful 'fast' industry has changed to producing longer lasting products. 
Product shelf lives are an important consideration and limited life span products are definitely becoming less and less desirable. Customers still love merchandise, but when the items are eco-friendly they feel a lot more comfortable about accepting them, which is in turn better for the brand.
Socially audited factories
With an increase in awareness around worker safety and anti-exploitation campaigns visible in the general media, consumers have become more conscious about ethical factory practices. A socially audited factory is a compliance-based audit that monitors these workplaces for adherence to health and safety regulations and labour laws.
Many brands have taken the initiative and will only accept suppliers that provide products from socially audited factories, a somewhat tricky proposition as only around 1 percent of the world's factories are in this category. However, once you can secure a supplier it is incredibly rewarding. For example one of our clients, L'Oréal, has now requested that all items using cotton must be made from fair-trade materials and it means we can offer items made from those materials to other clients too.
Reusability 
Connected with eco-friendly, sustainability and quality, reusability has been on a massive uptick for about 12 years now. A good example of this has been the rise of Keep Cups and other reusable coffee cups.
Brands no longer see single-use items, or things which will only survive a week of use, as valuable to their brand narrative – they would rather provide something that is not only useful but reusable so the customer has a positive association with the branded product and therefore the brand for a long time to come.
Less price sensitivity
Price points have definitely changed as far as importance goes. While organisations are still price conscious, they are no longer entirely price driven. The industry used to be a race to the bottom, price-wise: the mentality was to purchase the cheapest option and send them out en masse, but quality and longevity are now driving the decisions. 
For example, branded pens could come in as low as 12c a piece, but now brands want a longer lasting pen that stays with the end user for a lengthy time. We no longer sell pens that don't pass our quality test because we can't see the benefit of this kind of merchandise for our clients or their brands. The pay off in quality is two fold, both in brand equity and product longevity.
Customisation
Brands now realise that branded products are not 'one size fits all'. It's not just about finding products and slapping a logo all over them. Unique slogans or messages for specific campaigns can be incredibly engaging and keep the novelty alive for customers. In some instances we've seen monogramming of individual customers' initials to personalise gifts. The more customised the item, the more likely the customer will hang onto it and the longer it will stay in their environment.
Brands have become more aware of the role merchandising plays in their narrative and as a result, a lot of the features that were once 'nice to have' have turned into requirements. Quality, sustainability and customisation are the key traits that brands would do well to note when they next decide on their merchandising campaigns.
Jeremy Chen is the co-founder and managing director of branded merchandise agency Good Things.
Photo by Globelet Reusable on Unsplash.