Wiping for good – exploring purpose with the toilet paper brand that started a movement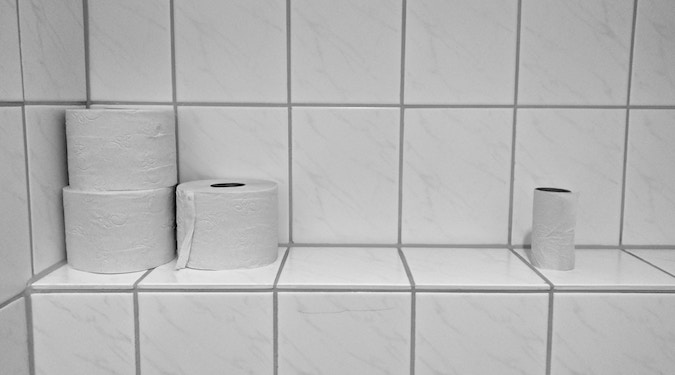 If there was ever a niche product that required some ingenuity to market – toilet paper could be it. How does this brand float above the rest? Make it all about the movement.
A toilet paper company with a sense of humour and a penchant for doing good – that's the mantra of Who Gives a Crap (WGaC), the direct-to-consumer, profit for purpose business that sells premium toilet paper and tissues and donates 50% of profits to building toilets and funding water sanitation charity projects.
Speaking at the Good is the New Cool Conferences in Melbourne and Sydney this month is Tim Baxter, growth marketing manager at WGaC. He's been with the company for almost four years and heads up the marketing function of the business in Australia, the UK and the USA.
Marketing caught up with Baxter to get into the model of purpose-driven, direct-to-consumer brands in Australia , to understand how youthful branding can elevate brands out of stale categories, how Baxter contends with all the poo puns and much more.
Marketing: By its nature, Who Gives a Crap is sort of a cheeky brand. Is that an attitude that is pervasive through the whole brand?
Tim Baxter: It is very much a part of the brand and the communication we have internally – the brand and culture. But also, how we communicate our brand to customers is we want them to have a 'feel good' experience when they interact with us. A lot of charities tend to take an angle of guilting the customer or making them feel bad to create an action for a charitable cause. We want them to feel alive and happy when they've interacted with us, whether that's buying a product or even if it's just chatting to our 'customer happiness' team, which is our customer service team.
We want to make sure that with any interaction they feel good and have a fun experience. That is in everything from the adverts we make, to the job titles we have, to the way we interact with our customers.
Even internally with our products and with our procedures, it all has that cheekiness and fun, playful nature intertwined throughout the whole thing. While we are dealing with a very serious cause and serious problem – which is the 2.3 billion people in the world that don't have access to sanitation – we want to make sure people want to come on that journey with us to help solve it and we believe the best way is to make it a delightful, fun experience rather than one that they feel bad about.
Given the brand positioning, do you feel you have licence as a marketer to get away with more than other marketers and brands perhaps could?
Yeah, for sure. Even with the name of our brand, we set up the expectation from the get-go that any interaction with our brand is going to have that kind of playful nature to it. We have access to at least 1200,000% more puns than other businesses, right?
We do have a bit more to play around with. And the people who interact with our brand have that [cheekiness] too. Those that purchase from us and interact with us also have that nature within themselves. So it's also a food way to bounce off customers.
But, for sure, in an industry which is based around quite old-school and formal ways of communicating, we hope that the way we communicate with the customers is one that's fun, playful and different for them. Therefore, it kind of gives us a bit of an edge.
What is WGaC's purpose story?
The main reason for WGaC existing is the fact that our founder (Simon Griffiths) realised that at the time 2.4 billion people on earth didn't have access to sanitation or toilets.
It's a problem that's not hard to understand. It's not like we're searching for a cure for cancer or something; it's something which has basic solutions to the problem. Instead of trying to scale that problem, donating his time one-to-one, he figured creating a business which allows the funding to those causes to scale is the best way around it.
In terms of the industry in general and the way the profit-for-purpose has sort of really taken off, it's a great thing. One of the main factors of WGaC existing is to actually show that a model where some of the proceeds, some of the profits, can be donated to a cause or a charity is not only sustainable, but can actually be a really great way to grow your business, as well.
We believe in trying to be the best we can as an example of that model and hopefully others can take that model and can use it elsewhere in other industries and provide value and benefit to other charities as well.
How has working at a purpose-driven organisation impacted your perspective on the space and the model in general?
I joined the business in 2016, so I've been at WGaC for four years now. I've seen the company while it was still quite early on in the social enterprise space.
There weren't many people doing it. Over the last two or three years there's been a real increase in other businesses who are playing in this space, whether it's Dirt laundry detergent or Tsuno tampons. There are a lot of Australian companies especially, who are taking that model and really running with it, which is fantastic.
For me it's been a great way to see all these businesses come about and it's meant that my consumer behaviour has changed. I now buy my laundry detergent from Dirt. I buy shoes from eco-friendly locations like Toms, for example. I'm using all these other products that, four or five years ago, might not have existed.
There are also brands that wear purpose as a bit of a costume, a ploy. How do you feel about the way purpose is treated and talked about in today's marketing and business spheres? And how would you like to see the concept grow?
There's a lot of what you might call 'green washing' and 'woke washing' in the ecosystem at the moment. Whether it be Australia or globally, it does exist. You'd have to be naive to say that it doesn't exist and everyone that has purpose attached to their business is doing it for the right reason. But, as consumers are becoming more aware of that, their purchases make a difference in the world. Businesses are seeing that as an opportunity to potentially use it in a way that's not necessarily upfront and honest.
I think it's always going to happen when you have this type of climate where consumers want that extra honesty from their dollar. But at the end of the day, businesses that are still using it in a way that might not be as upfront and truthful will tend to be ones that don't necessarily win the long game anyway.
If you're in it for the right reasons, the customer understands. I think that their radars are pretty well tuned these days.
I think most businesses are actually doing the best they can and doing the right thing. I have a positive outlook on that.
Can you share anything that WGaC is working on at the moment?
As of July we announced that our products and supply chain are going to be plastic free. We started this journey at the beginning of July announcing that we're taking the steps to make sure that we can remove those pesky little pieces of plastic from that process. Things like, we're removing tape on our boxes and we're going to be using recycled paper tape instead. We have a little bit of plastic at the moment in our tissue box so that when you pull out a tissue it kind of grabs the piece of paper and helps separate it, we're removing that from our process.
We're removing plastic strapping from the supply chain logistical process. Plastic-free is really new ground for us and while we're not completely perfect, we really want to spread the message that we're on this journey and we would hope that our customers can come with us.
The main project we're working on is expansion to the UK, Europe and USA. To tackle the problem of the 2.3 billion people without access to a toilet, we need a few more bums that are currently available in Australia.
They're the two big things on our plate at the moment taking up most of our time and we're really excited those projects are up and running.
Tim Baxter will be speaking at the Good is the New Cool Conferences in Melbourne and Sydney. Good is the New Cool is also partnering with UnLtd.
Marketing is proud to have UnLtd as its Content Partner. UnLtd brings the Australian media, marketing and advertising industries together to tackle a big issue: undoing youth disadvantage. We urge you to visit unltd.org.au and get involved.