WTF is FX? Brideson on experience
No, this is not about the special effects that make superheroes look realistic. Bec Brideson on the female experience…
This article originally appeared in the print edition of Marketing magazine. New issue out now »
Women are the largest growing consumer economy, so there's one big reason FX (female experience) should matter to your business.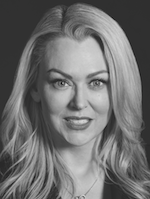 Heritage organisations are entrenched and limited by their traditional approaches to market. Historically, businesses were founded and structured by men, while women were the minority in the workforce, given that for decades they were labouring in the home.
It is in no way men's fault that our workforce and dominant business hierarchies were not initially designed to best meet the needs of women. Our hangover, however, continues to constrain the processes used in business to create products and services for women, and also to recognise their rising contribution. It's a bit like the local football clubs that only built male change rooms because women didn't play. Well, now women do play. We need to cater to their FX too.
So for those who recognise a need to expand their business functions to include the FX – remove your monocle and let's get bi-focused.
FX in the workforce
When I think about every senior executive with whom I have worked, maybe one in 20 of these professionals lived in a domestic situation where both partners worked. That's not to say this isn't changing, but there still exists a high number of white collar business leaders who have a stay-at-home partner and considerable income. ABC journalist Annabel Crabb refers to this situation in The Wife Drought as men having an executive assistant in the workplace and at home. By doling out the 'minutia' to their work-wife and home-wife, they have shifted most of the purchasing decisions to a new influencer. Ask them which insurance provider, what brand of olive oil or where their next business trip hotel is – they likely wouldn't know. Men have been habitually taught to outsource their purchasing decisions to the women in their world.
Business today still reflects many outdated attitudes. The cumulative effect of this perpetual 'male-only architecture' means that business fails to thrive because it is are not adapting heritage-thinking to the modern experiences of busy working women who are making the lion's share of purchase decisions.
Take my life. I am running three businesses: an agency, a consultancy and a family unit at home. I am constantly making purchasing decisions – lavishing money on brands I love and making my community aware of the ones I abhor. I check in with my husband on major financial decisions, but day-to-day selections and brand choices are at my discretion. In fact, according to EY, women will be responsible for up to 75 percent of discretionary household spending by 2028.
The World Economic Forum reports that every day, on average, women around the world perform one hour more unpaid labour than men. That's a staggering 39 days extra a year where women are racing around and getting things done. Organising food, kids' gifts, health insurance, medical visits, pharmacy pick-ups, school lunches, dinners, weekend entertainment, kids' parties, holidays, education, new tyres, TV subscriptions, school supplies, car washes… The list goes on.
This makes her a busy motherFXing woman. And as a market with fast-rising economic clout – she wants understanding, deeper insight and help.
So why don't we all try a bit of FX?
Is it time for your business to consider slipping into her orthotic Crocs and deep diving into her laundry load of emotional and mental issues?
Recently my husband and I agreed he would take on my usual task of organising our kids' schedules over the entire seven-week summer holiday. This included coordinating all of their activities and playdates and prepping their daily menus and goings-on. By exactly Week One, Day Four, 12.32pm, he was exhausted.
"Keep going," I encouraged. Especially since I've been doing it now for 10 years plus. In the end, my husband learned more about my FX and finally understood what a massive juggle-naut parenting is.
In Japan, women do an average of five times more housework than men. When shown this data, three regional governors agreed to better understand the experience of women by donning a seven-kilogram vest that simulated the extra weight seven-month pregnant women take on. These men then attempted everyday tasks and housework. One was shown as he tried – and failed – to put his socks on. The outcome of this physical experiment was twofold – first, it wasn't token research, it was the real deal in male leaders experiencing the complex FX. Second, it led to them seeing that men have a massive role to play in changing and equalising the current dynamics.
It is still de rigueur for C-suiters to step out of their ivory towers and, with sleeves rolled up, get down and dirty in every layer of the business. Brett Godfrey, Australia's first CEO of Virgin Airlines Australia, worked with his baggage crew unloading suitcases on and off Boeing jets. At this experiential level, he saw how the system operates up close and first hand. It's like that reality show Undercover Boss – challenging you to experience your product and service in a new way with new eyes.
Currently, walking in her shoes for the length of your average qualitative research group is clearly not enough to make the necessary seismic shifts that business needs to better engage and leverage the FX. Reading the ethnography study is a great start, but not if the insights are experienced second-hand, and the research is designed with a traditional approach. The first-hand embrace of the female load for a longer period of time will help you start to see how the FX is an opportunity to reinvent, reinvest and re-examine the very essence of how you have been approaching your business, service or customer solution.
Some questions to start you off on your journey:
Can you save her time?

Can you make the experience pleasurable by even one smile she hasn't yet experienced in your category?

Do you know her pain points?

Can your team think like a woman experiencing motherhood, puberty, career success, community etc?

Can you empathise with her needs for safety and security?

Are you immersed in her current worldview and real-world worries?

Does your inherited culture pervade the potential unseen market opportunity?
Bec Brideson is a gender-intelligence entrepreneur driving innovation and exponential growth for business and brands with an overlooked market opportunity.
* * * * *
To purchase a copy of the latest issue, or a subscription to Marketing magazine, visit the online shop »
* * * * *
Further Reading:
Image copyright: vadymvdrobot / 123RF Stock Photo