Yelp brings small business reviews and opportunities to Oz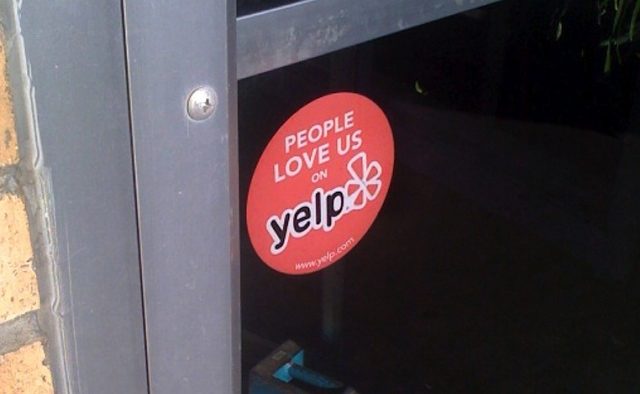 "Review site to throw more challenges at merchants" – That's how Fairfax papers painted the Australian launch of reviews website Yelp last week. But co-founder and CEO Jeremy Stoppelman tells Marketing that Yelp is anything but a threat to decent local small businesses.
Founded in San Francisco in 2004, Yelp's stated purpose is "To connect people with great local businesses" such as dentists, hair stylists and mechanics, and the website now boasts an average of 61 million unique monthly visitors over the last quarter with over 22 million reviews written.
Stoppelman doesn't see existing services such as Urban Spoon, Google Places and Foursquare as competition: "Yelp provides a unique solution that combines rich user reviews contributed by a passionate and engaged community of local reviewers with robust efforts to protect the integrity of displayed content… We don't believe there is any other service quite like Yelp."
So why is it better? Stoppelman cites Yelp's "purchase-oriented user base," as well as the free tools provided to businesses to interact with those users, such as private messaging, public replies to reviews, and the ability to display photos of their business.
So what of the Fairfax claims? "To the contrary," Stoppelman says, "Yelp can be a boon to businesses that provide a great service and/or value by providing a free platform for word of mouth recommendations of such businesses." He goes on to cite a Harvard Business School study that found a causal relationship between Yelp ratings and revenue for independent restaurants, and points to the fact that 80% of ratings on Yelp are three stars or above.
The company, so far funded by private equity investment, generates revenue by selling advertising on its website, where a single yellow-background listing sometimes appears at the top of search results with the label 'Yelp Ads', similar in appearance to SEM. Stoppelman says large brands purchase the display advertising to get in front of the 61 million pairs of eyeballs. Additionally, Yelp has taken the first steps towards possibly going public.
For the Australian market, Yelp has partnered with Telstra's directories arm, Sensis, to populate the website's business listing data, and the tag "Business listings by Yellow Pages®" accompanies every page of search results. Does that mean a business needs to have a paid Yellow Pages ad to be found on Yelp? No, Stoppelman tells Marketing. Anybody can add further listings through the website or mobile apps, and business owners or managers can set up a free account to provide additional information, images, access analytics, and communicate with customers. Additionally, Sensis' existing relationships with Australian businesses will be used as a sales force in future advertising sales for Yelp.
Stoppelman says Australia is the only market where Yelp has formed a major partnership like the one with Sensis, but other partnerships do exist for the company, including with a very major player: Apple. Users of Apple's recently introduced iPhone 4S will undoubtedly have experienced Siri, the voice recognition and 'personal assistant' feature. They will also have probably come across a time when Siri has said this: "Sorry, I can only look for businesses in the United States, and when you're using US English." In the US, Siri's business listings are powered by Yelp, which may explain why it (she?) can't perform these searches in other countries. But with Yelp's launch into the Australian market, is that about to change? Unfortunately, Stoppelman is tight lipped about the nature of the relationship with Apple and whether or not an agreement exists for Yelp to provide Siri with business listings outside the US: "We're delighted to be working with Apple but we have no knowledge of their future plans."
And finally, is Yelp hiring? "Having just launched in Australia, Yelp has only a few employees in country currently. The primary Yelp position in Australia will be a community manager, of which we have recently hired one in Melboune and are hiring one in Sydney. We expect to hire additional community managers as we increase our presence in other cities in Australia."