Scott Stratten comes to Schmart Marketing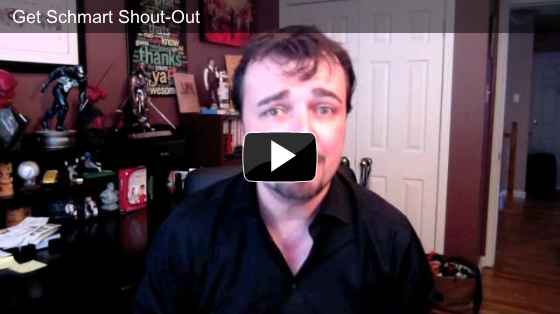 Watch UnMarketing's Scott Stratten uncover the misconceptions about Canadians and Australians and talk about why he's excited to come to Australia
Scott will speak at the Schmart Marketing Conference in Melbourne on 21 February and in Sydney on 23 February 2012, to encourage us to 'unlearn our old ways to consistently attract and engage the right customers'.
As the President of Un-Marketing, Scott is an expert in viral, social, and authentic marketing which he calls 'Un-Marketing' – positioning yourself as a trusted expert in front of your target market, so when they have the need, they choose you.
Formerly a music industry marketer, national sales training manager and a Professor at the Sheridan College School of Business, Scott has been running his "UnAgency" for 9 years which has become the place companies like PepsiCo, Adobe, Red Cross and Fidelity Investments come to when they need help guiding their way through the viral/social media and relationship marketing landscape.
Scott has over 100,000 people follow his daily rants on Twitter and was voted one of the top influencers on the site with over 200 million users. This is the only time Scott's felt comfortable being compared to Ashton Kutcher, P Diddy and Justin Bieber.
His book 'UnMarketing: Stop Marketing. Start Engaging' became a national best-seller before it was released, and recently a Globe and Mail #1 Business best-seller, National Post, Amazon.com, Amazon.ca and Amazon UK best-seller. It was also named one of the top business books of the year by 1-800-CEO READ and one of the top 10 books of 2010 byUnder30CEO.com
You can follow Scott on Twitter @unmarketing and the Schmart Marketing team @getschmart to join the conversation now!
For more information or to register for the 2012 Schmart Marketing Conference, visit www.getschmart.com.au.