Youth marketing disconnect: less than 1 in 5 connect with brand communication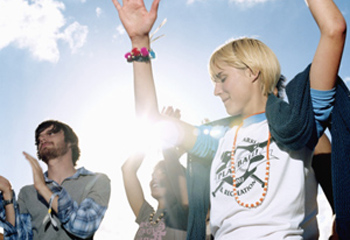 A study among young Australians has found that the vast majority of brands are not connecting with the $62 billion youth market.
The study, which examines the attitudes, behaviours and purchasing power of 16 to 30 year olds, found that only 15% could recall a brand communication that resonated with them, a figure markedly down from 27% in 2010.
The brands that had best recall with 16 to 30s were Coca-Cola, whose communication resonated with 9% of the youth market, Bonds, resonating with 7% and Nike who connected with 4%.
CEO at Lifelounge, Dion Appel, says the report showed that unless brand communication genuinely engages the youth market, investment will continue to provide diminishing returns.
"16-30s have around 13% of Australia's total household expenditure, or approximately $62 billion. They have clout, are cashed-up, and know what they want. They are also savvy, requiring brands to work hard for their money," Dion says.
Conducted by Lifelounge and Sweeney, the Urban Market Research report found that of the youth market's $62 billion expenditure, over two thirds, or $42.16 billion, is spent on discretionary items such as entertainment, technology, clothing, travel and loan repayments, while the remaining 32% is spent on necessary household expenditure.
Experiences matter the most to 16-30 year olds, Dion says: "Experiences define them even more than the influence of friends. This is a telling insight for marketers – that if communication doesn't cut through by involving, inspiring or engaging… it's just noise and the youth market will tune out."
"Coca-Cola, Bonds and Nike have built strong brand equity with 16-30s through a platform that is carefully targeted through mass customisation. They have created a solid emotional connection with experiences that matter to this market, cleverly utilising both digital and traditional channels."