10 digital strategies for Aussie tourism marketers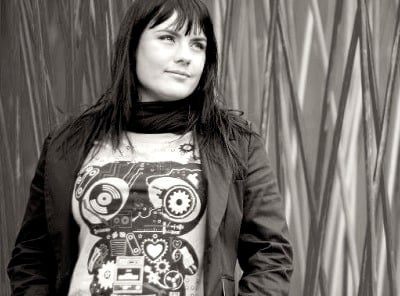 With the arrival of the National Broadband Network (NBN) throughout Australia, a whole new realm of possibilities are presented to a variety of sectors. Recently I had the pleasure of speaking at the eTourism Innovation Forum on the Gold Coast to a wide variety of tourism operators.
Australian tourism is a $94.7 billion industry that employs half a million Australians and involves 54,608 businesses. In the 2010/2011 financial year, the tourism industry represented 2.5% of Australia's GDP at a value of approximately $35 billion to the national economy.
Due to the GFC, parity with the US dollar, and a bunch of natural disasters, many international travellers from traditional markets are staying home, while record numbers of Aussies take advantage of the high dollar to head overseas.
Given the dire situation, as far as I can see, the best the tourism sector can do is market themselves, and market well. And making the most of digital marketing opportunities presented by the advent of the NBN should be a big part of that plan.
Here are 10 digital marketing strategies I recommended at the recent event for the tourism sector, many of which will apply to any business:
Strategy #1: You must have a website, but don't just design for the web…
Having a website that displays well on mobiles devices is becoming more and more important as 50% of Australians now have a smartphone and a huge percentage of them access the internet on their mobile devices. When mobile optimising your site, there are a variety of factors to consider. To find out more about optimising your website for mobile and tablet devices see this article.
Strategy #2: Make it easier for people to get the information they want 
Do you like text chatting to friends on MSN, Facebook or Skype? Would you find it convenient to do the same thing on a tourism website you are browsing – say an accommodation place you are thinking of staying at?
Live chat is a great and affordable technology which would lend itself extremely well to the tourism sector, yet hardly any operators use it.
Save yourself the drawn-out games of phone tag trying to return calls to prospective customers and the endless emails. Seal the deal there and then with a live chat solution. I'm quite a fan of Zopim, though we're currently trialling LiveChat.
Strategy #3: Let people book and pay 24/7
Continuing in the vein of making it quick and easy for people browsing our site to make a decision, it makes complete sense for tourism operators (and many other businesses) to offer facilities to check availability, book and pay online. Yet a huge number of tourism operators in Australia do not have this functionality in place. For example, less than 10% of operators listed on visitvictoria.com have online booking available to consumers.
There are a wide variety of online booking tools. The trick is finding the right one for you. Tourism Queensland has launched an online booking selection wizard, known as The Wiz which is worth checking out. You may also like the Tourism Exchange Australia (also known as TXA or 'the Exchange'), a new national platform for the online distribution of accommodation, attraction, tour and event products.
Strategy #4: Encourage sharing on your site
These days the average Facebook user has 220 friends alone. Add social sharing buttons (as opposed to links to your Facebook brand page) to your site or blog and enable the ability for browsers on your website to 'like', comment on, tweet or share your page. Some leading social sharing websites to check out include sharethis.com, addthis.com and tweetmeme.com.
Strategy #5: Get smartphone savvy
Once upon a time, travellers would duck into internet cafes and jot an email home. These days they travel equipped with internet enabled mobile phones and tablets. This is something that can and must be considered when marketing to the modern day traveller. For instance they may leave purchasing decisions until much later, such as where they will travel to next, or stay the night, or eat out for dinner! If you are not well positioned on Google Maps, key directories and location based marketing tools (see strategy 10 for more), you have no chance of gaining crucial market share.
Strategy #6: Make an app and use apps to your advantage
Apps solve everyday problems and any savvy tourism operator would do well to spend some time discovering apps which may solve some of their problems, or those of their clients! This is a great article about app concept design, marketing and monetisation to get you started.
Strategy #7: Get social media savvy, quick!
Plenty of businesses have created a Facebook Page (some even a Facebook Profile in their business name – a breach of Facebook's policy) and said they're 'doing social media'. At the talk I went through a checklist of things you should consider if you really want to get social media savvy. In short, you should have a social media strategy policy, get trained in social media and keep updated in social media if you want to stay in business.
Strategy #8: Use video to promote your attraction/location/place
Tourism is an extremely visual and emotive product and what better way than video to showcase the destination, attraction or location. In a future article I'll go into video in more depth but for now trust me on the fact that if you're in tourism, you should be using video to market your business.
Strategy #9: Connect with the right people the easy way
Targeting the corporate traveller? Hoping to connect with people from the education sector who might bring students to your age-appropriate or educational tourist attraction? Make LinkedIn your best friend. Using their advanced search function you can search by industry, location and many other criteria. Hit search and there is your hit list in one convenient list. No more painful door knocking, expensive advertising or trade shows.
Strategy #10: Check out the 'check in'
Location based marketing is so relevant to the tourism sector. If you consider that the tourism sector is defined by industry products such as gifts and souvenirs, accommodation, cafes and restaurants, food and alcohol, cultural, historic and sporting venues and events, you'll understand that these are all physical locations that the owner wants potential customers to know and frequent. Location based marketing includes social networks such as Foursquare, Facebook Places and more obscure ones such as OINK.
Importantly, Foursquare in particular offers tourism operators the ability to run a great loyalty program without silly coupons or loyalty cards. Simply list your venue, verify the listing and then start offering specials and tips and encouraging people to check in by promoting prompts to do so through signage at your premises and when dealing with customers.
Reward repeat or regular visitors and they'll love you and your business for it!