News Limited appoints group marketing director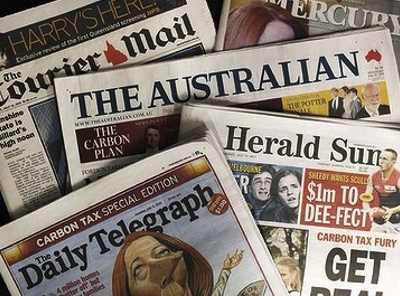 Corin Dimopoulos has been named News Limited's new group marketing director and will begin in April.
Reporting to chief executive Kim Williams, Dimopoulos replaces Ed Smith who has been appointed executive director of sales and marketing for Foxtel.
Born in Darwin and raised in New Zealand, Dimopoulos returns to Australia after five years in the UK in a number of senior marketing roles for News Corp stablemate, British Sky Broadcasting (BSkyB).
"Corin is one of News Corporation's finest marketing executives and his work at Sky, particularly across sports, has been exemplary. His experience of growing large and highly profitable audiences in a subscription environment will prove invaluable as we continue the rollout of digital subscription products across our mastheads," says Williams.
Dimopoulos says, "Having heard some of Kim's plans for the company, I am thrilled to be joining his management team. News Limited's news, lifestyle, and entertainment brands are second to none, reaching over 13 million readers across print and digital platforms every week.
"The challenge of expanding the reach and relevance of these brands across existing and yet to be launched digital platforms, while ensuring we service the millions and millions of loyal print readers, was one I could not pass up."