17 business blog topics to get your content churning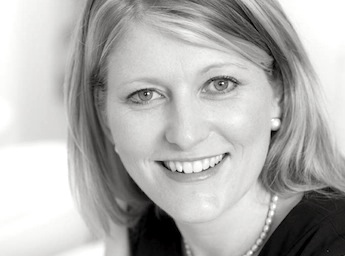 Most of the businesses we work with run a blog or article and e-campaign framework these days to communicate with their clients, and nearly all of them struggle for a topic from week to week.
So this week I have made a list of a range of different ideas you could explore for your business blog topics so it isn't as hard to get the next one out. You could even use them to build an editorial calendar for the coming 90 days.
Here they are:
Comment on breaking industry news: scan the newspapers in your city and country and give someone an insight into something topical. Google, and your industry, like these types of blogs a lot. You could write about how the current economic trends are impacting your city or industry.
Relate a topic that is very current in the media, back to your readers' business or application: when Stephen Covey died, for example, many business bloggers wrote about what his processes had done for them.
Debunk a myth or misconception: expose how things are really working in your industry, factory, business or market, contrary to popular opinion.
Write a portrait of success: tell a story about a client, customer or community member and talk about how they are successful. Don't relate it back to your products or services. Instead, enjoy telling their story, giving them the spotlight. The benefits are that you will probably enjoy writing the piece, and your subject will probably send the article to the people they know, broadening your network.
Provide an overview of some research or a paper you have read: offer an overview of a recent study or whitepaper relevant to your business that applies to your reader giving them insights in a short article with lots of take home tips.
Teach them something: step-by-step instructions on how to do something that is required in an industry make valuable and long-lasting blogs.
Think about pain: what are the biggest problems your readers face? Focus on topics that would help them overcome the pain or assist them in taking crucial steps forward.
Give valuable tips: offer quick tips that your readers can use to improve their own value in their workplace, life or industry. Many people are reading blogs to continue their learning in life, so be sure to help them.
Make predictions for the future about industry and markets: draw on economic numbers, industry indicators, trends to tell a story about the future.
Run a reader poll and blog about the results: if people take the time to answer a survey, they will often take the time to see how others answered it. Sometimes the media will be interested, too.
Provide your thoughts and opinions on industry and local happenings:  your thoughts, opinions and feedback are why people choose to work with you, so don't be afraid to show them in your blog.
Feed on some controversy in your region, state or industry: weigh in on your industry's hottest topic. This can be especially effective if you have a contrarian viewpoint.
Interview someone important: select a leader in a space that has something to offer your market. You might be surprised how happy many thought leaders are to participate in a little Q&A.
Give a conference or important event overview: provide an overview of a recent presentation or conference that your readers would be interested in and could draw something from.
Explain how to handle something that could go wrong: offer your readers an explanation of how they should handle themselves should something in your field go wrong. This is a powerful opportunity to build a relationship before you  might need it.
Write about what matters to you? A great type of post to drive interaction and community. Tell them what matters to you and invite them to share what matters to them… you might be amazed what you learn about your readers.
Do a book or product review: tell readers if the hot new book in your niche, or product in your market is insightful or pointless. Consider doing a review of a group of products related to your space.
And lastly, the all important what not to do…
Remember the good old 80:20 rule. Blogs and articles are not for selling. They are for giving value to your audience with generosity. If you must talk about your projects, products or recent successes, please do it with humility and make the 'selly-selly-sell' part less than 20% of your email or article.
Happy blogging!  Tell us some of the ideas you like to use. There has to be some we missed.