2013 Yellow™ Social Media Report: businesses need to catch up to mobile-mad world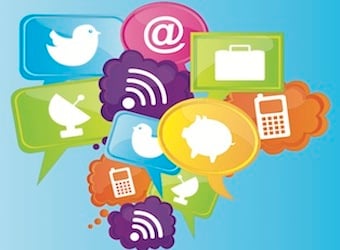 Aussies are slowly ditching the desktop computer and using their smartphone and mobile devices to access social media according to a new study.
The 2013 Yellow™ Social Media Report found that the number of social media users now tapping smartphones to access social media increased to 67% from 53% last year, with people using laptops and PCs decreasing to 64% to 69% in 2012.
The use of tablets to access social networks almost doubled from 18% in 2012 to 35% this year. Mobile devices were most popular for social media users under 50 years of age, while those over 50 still prefer to use computers to access social sites.
"We're seeing major changes in the way Aussies are now using social media," explains Kelly Brough, executive general manager, digital partnerships and innovation at Sensis.
"The average consumer is now more likely to post a comment or tweet from a mobile device and the number of people using tablets has almost doubled in the past 12 months," she says.
The report found that 65% of online Australians are now using social media and of those,  45% access it daily which is an increase from the 36% in 2012. The research findings also suggest Australian businesses aren't building relationships with consumers via social media:
29% of small businesses and 24% of medium businesses that use social media do not have a strategy to drive traffic to their social media sites
Only 25% of small business and 28% of medium businesses that use social media measure return on investment (ROI) of their social spend
Investment in social media decreased in the last year with small businesses spending on average $1,970 (down from $3,410 in 2012) and medium businesses $11,780 annually (down from $16,920 in 2012)
Discounts and giveaways are the key reasons why consumers follow brands however only 28% of small (down from 34%  in 2012) and 33% (up from 27% in 2012) of medium businesses that have social media sites offer such incentives.
The report also highlights the growing influence ratings and reviews have on consumers' decision making. Consumers, on average, are reading four reviews before making a purchase and the proportion of social media research that results in a purchase has increased to 58%.
"More Australian consumers are using social media to inform their purchasing decisions. This presents small and medium businesses with clear opportunities to build customer relationships and potential sales, however our research shows that businesses are not effectively engaging with these channels," says Brough.
According to the report, Australians use social media at either end of the day with more people accessing social media in the toilet, while general social media use in the workplace has also increased.
37% of users check social media first thing in the morning (up from 33% in 2012)
42% check it as the last thing they do before going to bed (up from 40% in 2012)
6% check social media while they're in the toilet (compared to 5% in 2012)
34% of social media users now log on at work (compared to 30% in 2012)
Western Australia has the highest proportion of SMEs with a social media presence of 34% while Northern Territory SMEs are the least active with just 23%.
Interestingly, in the past year, SMEs in regional areas have adopted social media faster than those in metropolitan areas. Usage among regional SMEs has grown from 10% to 35%.
Australians continue to expand their social media networks with the average number of friends, contacts or followers increasing from 227 to 258 in the last 12 months. Facebook also continues to dominate as the most popular social media site, followed by Linkedin and Instagram.
95% of social media users are on Facebook (down from 97% in 2012)
Facebook users spend seven hours per week on the site (up from six hours in 2012)
20% of social media users are on Linkedin, 16% use Instagram and 15% use Twitter
Use of Google Plus has grown from 8% in 2012 to 15%
Pinterest usage is 7% and mainly restricted to female users.