B2B Big Plays: truck drivers, ad spend and brilliant machines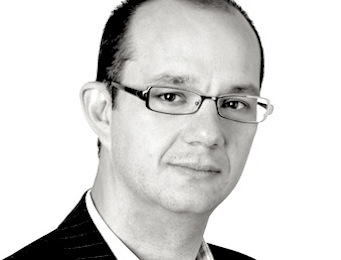 B2B Big Plays features news and events from the planet, and is proudly delivered twice a month by B2B Marketer, Australia's largest B2B marketing group.
IDM gets a Richard from Google
Middlesex – Google's Director of Business Markets, Richard Robinson has joined the IDM B2B marketing council. He takes the glorious position as Chair. IDM – (The institute of direct marketing) is seeking to improve marketing performance and attract talent to the profession. A worthy pursuit for sure!
IVECO invites truckers to get Hi-Way
UK – Not sure this would work in Oz. Do we want to have our amphetamine-fueled long-haulers get this message? Voted truck of the year, the Stralis hit the market with a mobile campaign, created by Mobile Promotions. Truckers could take a test drive, see how much room there was to hide bodies and how comfy the seats were. All up 403 gave it the big thumbs up.
CMO's hang around for longer
Chicago – The average stay for a CMO is 45 months, up by 2 months on 2011 numbers, according to Spencer Stuart, Executive Search. Industrial companies lead for the way for long termers, averaging more than nine years (just missing out on the gold watch). Healthcare, auto and communications are the shortest stays, averaging just 28 to 32 months.
Video advertising hitting new highs online
New York – Cranking up the volume online are video ads. Spending will nearly double in four years in the US market. eMarketer published 'Buying Online Video Advertising: Making the Most of Your Budget' which gives some good benchmarks, seeming our buck is about the same as theirs. The cost-per-thousand impressions of digital video for "midtier sites" is about $25 and reaches $33 for premium destinations. By 2016 the spend could grow to $8.04 billion.
From the makers of Bad Ass Machines, comes "Brilliant machines"
Global – GE goes 'Matrix' with Hugo Weaving in another fantastic campaign, where technology takes a back seat, and the message punches you in the face. GE created buzz across Pintrest with Bad Ass Machines, featuring their cool stuff. So the brand is really stretching itself to connect, and I think doing a damn fine job of using different channels. Created by BBDO New York and a budget that must have been epic, it's a great example of creativity pitching technology to professional decision makers.
http://youtu.be/y0Ixn_Y2bIo