4 reasons Instagram will never be the same again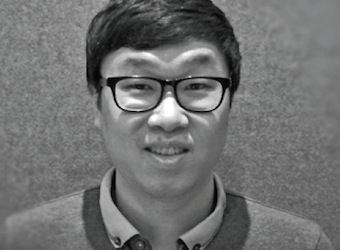 Kevin Kim writes that Instagram is in danger of going the same way as Facebook in its pursuit of revenue.
Social media users are used to constant updates, new features and changing privacy settings. And it was no different when Instagram recently made two significant updates to help users 'discover more' on the platform by adding an 'Explore People' tab into its much-used Explore function, and allowing users to now edit captions on existing posts.
The much-needed caption-editing feature grabbed the attention of many tech and news sites. Google 'Instagram Update' on news section and the reception for this update is crystal clear. Finally! Instagram has listened to its users. Enhanced user experience for everyone.
Unfortunately, this update may well have signalled the end of Instagram as people have known and loved, and here are four reasons why.
1. Instagram is now about connecting people first, then sharing
Gaining followers on Instagram had a little barrier, which was a good thing. Either you invited your direct connections, or you just had to have quality photos that were liked and resonated with the audience in order to gain shares.
Users were able to like a photo without following an account. Instagram was all about discovery of content. With this new feature, that is unfortunately no longer the case. Instagram's mission is no longer 'to capture and share the world's moment', but to make the world more open and connected – much like the mission of its owner, Facebook.
2. Data and insights for revenue
In an average day, Instagram users like 1.6 billion times, and upload over 20 million photos. That's an awful lot of data generation and, in turn, patterns. With the 'Explorer People' tab, Instagram is able to gather far more data and generate far better insights on user behaviour from the connections users make than ever before. This in turn allows Instagram to answer some crucial questions for itself:
How is a higher level of following going to affect overall engagement level?
Are people sharing more now while using the new people tab at the same time?
Are advertising profiles gaining more followers, likes and engagements?
Until now, Instagram didn't even bother to really leverage data for revenue-focused features or products. With Instagram now able to find more insights than ever from this update, expect its product strategy to pivot towards the long-awaited steady revenue generation.
3. Content overload from more connection will only be solved by algorithms
As Mark Zuckerberg said recently, people don't have time to see every single photo and video upload on Facebook. While this is already an issue on Instagram, it has yet to remedy the issue. The caption editing feature will most certainly help declutter by reducing duplicate uploads, but with features such as the 'Explorer People' tab, not only will there be more content flooding each user's Instagram feed, it will be from more users than ever. This sets up a perfect stage for Facebook to intervene with its newsfeed algorithm, fronted by Zuckerberg's stance of 'Only the highest quality content is actually going to get through and shown'.
4. Supply to meet the ever-increasing demand from advertisers
With the introduction of sponsored ads for a select few advertisers, Instagram has opened the floodgate of demands from advertisers and brands. Sponsored ads signalled Instagram's clear intention of working with advertisers and this would have been noticed by everyone, including slow-moving, conservative advertisers. Late entry into Instagram, with or without strategy, means advertisers would lack a presence and reach. The 'Explore People' tab is the perfect platform, where Instagram can help advertisers gain followers and reach and generate revenue at the same time.
In summary, here is a mobile app with a quality-first algorithm driving content feed where advertisers buy followers to engage their audience. Sound familiar?
Kevin Kim is associate digital manager at MEC.