All the key social platform changes from October/November 2014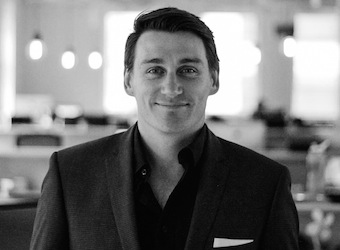 As is everything in the digital world, social media platforms are evolving at an astonishing rate. To perform well in the competitive social media realm, it is important to stay up to date on what has changed across the platforms. Cade Witnish takes us through the key social platform updates for October/November 2014.
Facebook
1.23 billion active global users, 13.6 million active Australian users – nine million of which use Facebook everyday.
The infamous Like button: In the five years of its existence, Facebook's infamous 'like' button has been clicked 3.4 trillion times.
Follow versus Friend: When a user has too many friend requests, they can elect to 'follow' a friend instead. This means that posts and information is available to those that follow them but are unable to contact them. A user can also 'unfollow' one of their friends if they do not wish to see their posts but want to be able to contact them.
No longer need to like a page to see its content: In the past many pages have required a user to 'like' them in order to see their content, listen to their music, or enter their competitions. Now content is available to all users, regardless of their 'like' status.
Messenger has 500 million users: Facebook's new mobile app Facebook Messenger, which is an avenue purely for messages, has now reached 500 million users.
Facebook video: Facebook have increased the thumbnails for videos uploaded directly to Facebook. This thumbnail is now 11 time larger than those of third parties such as Youtube or Vimeo. In addition, videos in the news feed now start playing automatically (without sound) when scrolled over. These changes have increased the playing of videos on Facebook by 30%.
Facebook algorithm changes: Facebook has changed the news feed algorithm. User are now presented with content that is deemed more engaging based on likes, shares and exposure.
Ebola campaign: This year Facebook showed its charitable side and prompted users to donate to the fight against Ebola. The ad appeared at the top of a user's newsfeed.
Buying post exposure: Facebook have announced that you will soon be able to buy more exposure on a post-by-post basis. This means if you want more people to see the selfie you took before you went to the gym yesterday, you can now pay $7 to do so.
Nearby Friends: This function will use your location information to show you who's doing what around you. For example, if you share your location on Facebook menus of restaurants close by or updates from friends in the area will appear. This function is set to be released early next year.
Instagram
Only 3.5 years old: with over 4,000,000 monthly active Australian users and over 200 million monthly users globally.
Rotate and flip: Instagram no longer gives its users the ability to flip or rotate photos in the editing process when posting a photo on Instagram.
Suggested follow: When a user follows another user who has many followers (say a famous photographer or celebrity), the user will be presented with and prompted to follow 3 similar accounts.
 Direct posting: Instagram has introduced 'direct' posting. This means a user can post a photo directly to another user or group of users, similar to private messaging functionality on Facebook.
 New editing tools: Instagram have introduced what they call 'creative tools', a range of new editing tools such as brightness and saturation.
Twitter
232 million monthly active global users: 2,791,300 active Australian users.
Buy button: Twitter is introducing a new 'buy' button to be displayed in-feed. Used for sales of tickets and merchandise, as well as Twitter only deals. This will be available on both the mobile app and the desktop versions of the website.
Foursquare
55 million: users worldwide, 27,000 Australian users.
Windows edition: Foursquare has released a new edition of its mobile app, available exclusively to Windows phones. It uses information about what a user likes to suggest other things that may be of interest.
Tumblr
30-50 million: users worldwide, 4,600,000 Australian users.
Dashboard layout: Tumblr has changed the appearance of its dashboard slightly. The pictures and post displayed do not have a bulky white border anymore, rather the sides finish where the post or photo finishes. The signature navy blue background remains.
Drag and drop photo sets: Tumblr have announced the scheduled introduction of a custom drag and drop photo set. Users will be able to drag and drop numerous photos, customising the layout and size of each photo in the set rather than having to use the layout Tumblr provides.