Apple CMO Phil Schiller named world's most influential marketer for third year by Forbes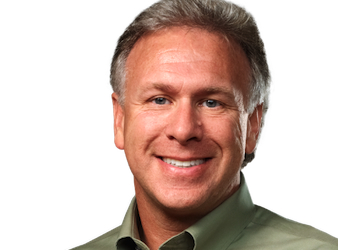 Apple's Phil Schiller has topped the 2014 Forbes list of the world's most influential CMOs for the third year in a row.
This year was the third in which Forbes and Appinions teamed up to rank marketers from companies in the Forbes Global 2000 list on their level of influence and opinion leadership.
CMOs with a high level of influence were defined as: "Those chief marketers whose contextually relevant opinions, as expressed in a variety of online and offline media, aren't just heard, but spur content-sharing in others – like retweets or blog posts."
The study scored Schiller more than three times higher than second-place winner, David Lauren of Ralph Lauren.
Schiller, whose official job title is senior vice president, worldwide marketing, put forward his influential opinions and reactions more than twice a week during the study, compared with the bottom half of the top 50 CMOs, who registered influential opinions less than three times a month.
Schiller has spent 20 of his 25 years marketing and management experience at Apple.
Here's the top 50:
Phil Schiller, Apple
David Lauren, Ralph Lauren
Tim Mahoney, General Motors
Jim Farley, Ford
John Frascotti, Hasbro
Kristin Lemkau, JPMorgan Chase
Trevor Edwards, Nike
Beth Comstock, General Electric
Seth Farbman, Gap
Alain Visser, Volvo
Matt Jauchius, Nationwide Mutual
Richelle Parham, eBay
Martine Reardon, Macy's
Kevin Krone, Southwest
Olivier Francois, Fiat Chrysler
Stephanie Linnartz, Marriott
Andrew Nocella, American Airlines
Barb Rechterman, GoDaddy
Blair Christie, Cisco
Anne Finucane, Bank of America
Russell Wager, Mazda
Jim Berra, Carnival
Jeremy Burton, EMC
Alan Gershenhorn, UPS
Tony Pace, Doctor's Associates (Subway)
Keith Weed, Unilever
Dorothy Dowling, Best Western
Ola Kallenius, Mercedes-Benz
Dana Anderson, Mondelez
Ariel Kelman, Amazon
Michael Zuna, Aflac
Jeannine Haas, Avis Budget Group
Karen Quintos, Dell
Ken Chaplin, Trans Union
Khaled Elkhouly, Etisalat
Lorraine Twohill, Google
Mark Hug, Prudential Financial
Roel de Vries, Nissan
Mike Wege, Hershey Company
Brian Smith, Lexus
David Christopher, AT&T
Loren Angelo, Audi
Deanie Elsner, Kraft
Roy Benin, Mars
Ann Mukherjee, Frito-Lay
Andrea Riley, Ally Financial
Ann Glover, Voya Financial
Jeffrey Hirsch, Time Warner Cable
Andy England, MillerCoors
Johan Buse, SingTel