Big changes to social media for September 2014: everything you need to know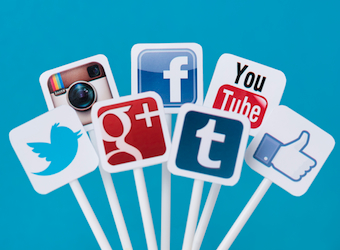 In the world of digital, things are changing on a daily basis. As different social platforms are increasingly competing for more avid followers, tweaks are made to enhance the user experience and ultimately drive traffic (and in many cases, advertising dollars) to them. Cade Witnish takes us through the key social platform updates for August/September 2014.
Facebook
13.2 million active Australian users, 1.31 billion active global users
Ad manager for mobile
Facebook has rolled out Ad Manager in its mobile app. It allows on-the-go marketers to pause or resume campaigns, view insights, edit budgets and schedules and respond to alerts.
Buy button
A new 'buy' button is currently in testing. The button can be deployed on Newsfeed/Sidebar ads and Page Posts, and it allows users to make simple, one click purchases without leaving the Facebook site. The feature is forecasted to increase conversion rates.
Facebook messaging
Facebook has discontinued its messaging service within the mobile Facebook app. Users are now forced to download Facebook Messenger to use mobile instant messaging services.
Newsfeed ad hiding
When a Facebook user asks to 'hide' a Newsfeed ad they are now prompted to answer why. This feature will help users find the content they want and help marketers reach people interested in their content.
Double ad placements
Ads can now be placed to fans and non-fans twice. Previously, ads were limited to a single placement. Marketers beware; if you're posting the same content twice, make sure it's good.
Facebook takes on Snapchat
Facebook Messenger has been running tests on two new features: the ability to send self-destructing messages and the ability allow text overlay and doodling over images.
Instagram
1.6 million active Australian users, 200 million active global users
Instagram advertising
Until recently Instagram was an ad-free service. It's difficult for Instagram to monetise its service by introducing ads because, by nature, it's an aesthetic experience. Ugly ads have the potential to ruin that. Ads are not yet available to the public but in anticipation Instagram has released a suite of analytics tools. Instagram ad partners will be able to view post analytics, campaign analytics and have the capability to remotely collaborate on posts.
Bolt
Instagram recently released its own ephemeral messaging app called Bolt. A clear shot at Snapchat, the app allows users to quickly and easily share photographs with friends. Like Snapchat, the pictures self destruct after being viewed and the platform is designed to facilitate visual conversation.
Hyperlapse
Instagram recently released Hyperlapse, a camera app allowing users to take time lapse videos. The app uses advanced stabilisation technology that gives even handheld time lapses a smooth, cinematic look.
Twitter
2.5 Million active Australian users, 271 million active global users
E-commerce
Twitter has begun testing its first e-commerce product, a 'buy' button. The ad will be displayed in-feed, and transactions can be completed with just a few clicks without even having to leave Twitter.
Timeline format
There have been reports of Twitter users seeing 'tweet favourited by [person you follow]'. This has sparked rumours that Twitter may be moving to a timeline format, much like Facebook – and Twitter has not ruled that out. In fact, the CFO has made comments about the introduction of an algorithmic timeline, much like Facebook, that will display trending content at the top of the timeline rather than displaying everything chronologically.
Video content
In mid-August, Twitter launched a beta test of promoted video content. The company claims that uploaded native video content to Twitter gets significantly more engagement than linked content. Promoted video builds upon the platform's amplify offering.
Foursquare
33,000 active Australian users, 50 million active global users
Swarm
Foursquare has discontinued the 'check-in' function, instead pushing users to download their new app, Swarm, for check-ins. While lots of people have downloaded the new app, the new setup has disgruntled loyal Foursquare users and may result in a further decline of popularity.