Netflix to exclusively release 3D printing film 'Print The Legend'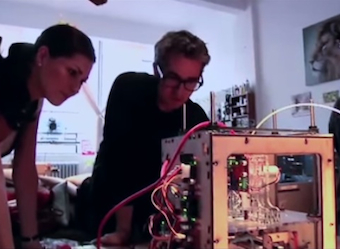 "Everybody thought home computers were a really really cool thing that only nerdy people were ever going to be into. 3D printers are on that same kind of arc."
So starts the film trailor for the new Print The Legend documentary film, to be released exclusively through US-based streaming service Netflix this month.
Netflix acquired the exclusive rights to the film after it premiered at South By Southwest (SXSW) festival in March.
According to Variety, Netflix has acquired a string of documentaries including:
The Square – about Egypt's political unrest (nominated for an Oscar),
The Short Game – about child golfers,
Mitt – about former US presidential candidate Mitt Romney, and
The Lady in Number 6: Music Saved My Life – the Oscar-winning film about pianist and Holocaust survivor Alice Herz-Sommer.
Rumours continue to circulate about a potential Netflix entry into Australia. The Age reported last week that the streaming service had secured the Australian streaming rights to the new Warner Bros series Gotham – suggesting Netflix could officially enter Australia in 2015.
The company has made no official statement on the matter.
Many Australians are already using Netflix by unlocking location restrictions.
To read more about the 3D printing revolution, check out Grace Turtle's article on 3D printing's impact on retail and Jo Macdermott on 3D printing's impact on B2C brands.