Brands #ChoosingToChallenge this International Women's Day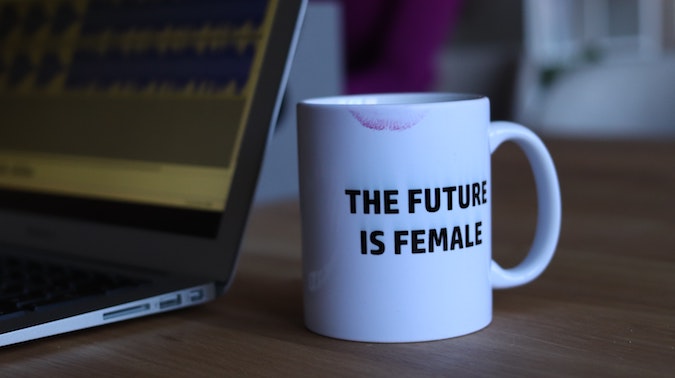 Angus Keene shares which brands celebrated International Women's Day on Twitter this year.
International Women's Day is a day to celebrate the social, economic, cultural and political achievements of women.
With the official theme #ChooseToChallenge taking off on Twitter yesterday, brands and organisations used the moment to take a stance on the important social issue and connect with their audiences in a meaningful way.
Warner Music Australia, Antarctica AU, Australia Zoo, and Cisco NZ all tapped into the global moment to showcase and celebrate the incredible women who have contributed to their success.
Celebrating #InternationalWomensDay and all of the incredible women who have contributed to the success of Warner Music and always #ChooseToChallenge #IWD2021 #IWD #AnneCombe #DuaLipa #Cher pic.twitter.com/zCISjuVOGo

— Warner Music Aus (@WarnerMusicAU) March 7, 2021
The University of Sydney created a Tweet thread to showcase women who are leading the way towards a more equal future.
This #IWD2021, meet ten inspiring @sydney_uni women who are leading the way towards a more equal future. ​

Read their thoughts on how we can achieve equality: https://t.co/0kvZIsS4Ve@UNWomen #womenlead

— University of Sydney (@Sydney_Uni) March 8, 2021
NetflixANZ took the opportunity to announce its upcoming International Women's Day documentary Because She Wanted.
When you tell a story that's never been told, it has an exponential effect on all of us. This #InternationalWomensDay, we're celebrating the women who have made history — and are still making it today. #IWD2021 pic.twitter.com/3CfGIsw62y

— Netflix ANZ (@NetflixANZ) March 7, 2021
Sunglasses brand Quay Australia collaborated with Ashley Graham to amplify its message of support for women's non-for-profit Girl Inc.
LET IT BE LIT ☀️In honor of #InternationalWomensDay, we're inspired by the incredible @ashleygraham ✨We're envisioning a brighter future, wearing cause with confidence, and supporting the next generation of women by donating $100,000 to Girls inc. Because Confidence Is Quay pic.twitter.com/E2GbM4pR98

— Quay Australia (@quayaustralia) March 3, 2021
Microsoft Australia shared Tweets featuring the stories and accomplishments of inspiring women in STEM building a better, more inclusive future.
"We want a diversity of views and perspectives to be equally heard and respected at the leadership table. 'Be fearless!' I tell them. 'Challenge yourself, learn from mistakes, and keep on pushing forward'". Read her story: https://t.co/xVnUdopXFu #InternationalWomensDay

— Microsoft Australia (@MicrosoftAU) March 8, 2021
Aussies want brands to tap into cultural moments. This is reflected in a number of research pieces we've done with our partners. Consumers expect them to support big issues that are important such as inclusion and gender equality. Supporting these issues through meaningful actions and engagement goes a long way in winning the hearts and minds of Australians.
As we saw over the weekend, brands flocked to support Mardi Gras celebrations. With other cultural moments coming up in the calendar such as Harmony Week, Mother's Day and (hopefully) the Tokyo Olympics, this is an opportunity for brands to think about how they can tap into cultural moments to connect and engage with Aussies.
When brands do it right, they reap the benefits. But it is important to remember, it's not a one size fit all approach. Brands should be thoughtful in their approach to ensure authenticity and understand the interest of their core audience, aligning to cultural moments that they are most passionate about.
Angus Keene is the head of client partnerships at Twitter Australia.