Building your personal brand using video: Interview with String Nguyen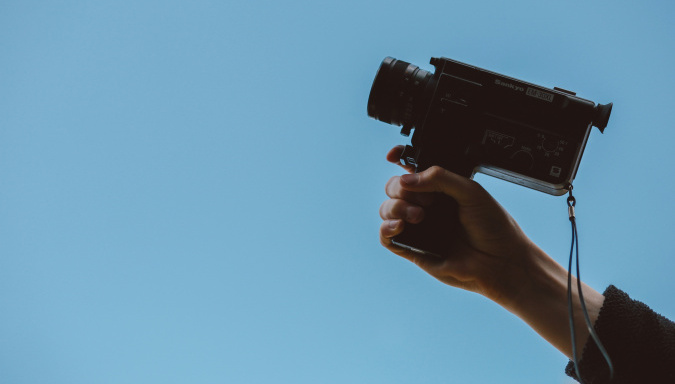 A personal brand is a brilliant mechanism for showcasing your talents and expertise. Building a personal brand for yourself or your business on social media can improve your reputation. One way to do this is to create authentic video content.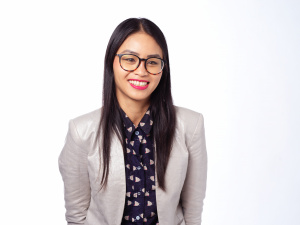 Marketing speaks with Suzanne 'String' Nguyen, founder of The Trusted Voice and an entrepreneur who has managed to grow her LinkedIn presence from zero to 30,000 in just 14 months. She is also a 'Top Voice' ambassador for Lenovo and Clipchamp's first 'Champion'. String explains how we can beat our "inner critic"  and create engaging videos to successfully market ourselves. 
Can you tell us a bit more about you and The Trusted Voice and why you are passionate about utilising social media to grow personal brands?
As a go-getter and experimenter, I'm constantly looking for ways to be authentic on social media. My journey started 10 years ago when I quit my nine-to-five job and found my voice on video. Developing my own personal brand allowed me to pave the way for The Trusted Voice. We're on a mission to develop tools that will help leaders and professionals on their journey to be authentic brands and creators.
Why do you think marketers sometimes struggle to market themselves?
We're our own worst enemy. We love to market our clients and our company, but we are uncomfortable selling ourselves. Imposter syndrome hinders our ability to market ourselves as we are afraid of success and believe we are not worthy. It's a liberating experience once we remove that mindset barrier.
Why did you choose LinkedIn as a platform to grow your personal brand as an entrepreneur?
LinkedIn is the slowest platform to embrace social media. There are over 750 million professionals on LinkedIn, and over 90 percent are still treating it like a resume platform. The opportunity to share my knowledge about personal branding was one of the core reasons why I chose LinkedIn. Plus, I saw a gap in the market to help these professionals drop their mask, stand out and be authentic with their expertise.
How did video storytelling help you to grow your SOV and personal brand?
Let me share a secret of how I overcame my imposter syndrome. I used video as a personal development tool to beat my inner critic. Using video has allowed me to be a powerful and confident storyteller. The same can be applied to anyone. Use it as a mechanism to be confident and believe in yourself more.
A lot of people might shy away from video as a medium because of fears that their content might look lo-fi or unprofessional but there are so many platforms out there – I use Clipchamp – that can help you craft authentic, engaging video content without the need for any expertise in video editing.
How can other business leaders or brands utilise the power of video? What are the first steps to creating content and connecting with an audience?
Video is a trust accelerator. People inherently want to connect with people they respect, trust and know. Don't play a game of likeability, but plan to be respected for your confidence and expertise.
The first step is to prepare your mindset. Loosen up and relax. Videos are all about energy and transferring the confidence over. When you're nervous, your audience can feel that nervousness. Visualise who you're talking to and be the expert that you are.
Secondly, don't be afraid to use the tools that are at your disposal. There are so many free and premium resources available to businesses and individuals.
As a video producer, what are common pitfalls that people should avoid when it comes to video marketing?
Here are three common pitfalls when it comes to video marketing:
Using one video for all social platforms:

This is lazy and each social platform has its own nuances and the way we consume content is different on each platform.

Making a video that's far too long:

You're disrespecting people's attention and time.

Failing to address a specific audience:

Avoid this mistake by researching your target market to emotionally pull them in.
What are the top trends you are noticing for video content in the next 12 months?
Live streaming is a top trend, especially since more people are looking for raw and authentic-driven personalities. Mobile consumption will only increase, creating mobile specific videos is a great way to target the millennial demographic.
You are an APAC brand ambassador for tech company Lenovo. How did you transition from content creator into this role?
I often joke and say it was a two year conversation. Working with Lenovo didn't happen overnight, they watched me grow as a brand. Still, it's all about alignment. A great brand-creator fit should be aligned in their values and goals. Currently, Lenovo's campaign is 'Smarter technology for all'. We're both global thinkers and they love that I am a female founder using technology to build my own future.
 What is next for you?
Personal branding is an ongoing journey, which is why I established a community-driven membership to help professionals and leaders be authentic brands and creators. My own journey has recently led me to become Clipchamp's first 'Champion', and I'm excited to spread the word about accessible video content creation in this role.
Of course, under The Trusted Circle, I'm continuing to coach and guide members to be confident and authentic online brands.
Suzanne 'String' Nguyen is the founder of The Trusted Voice.
Photo by Thomas William on Unsplash.