Digital body language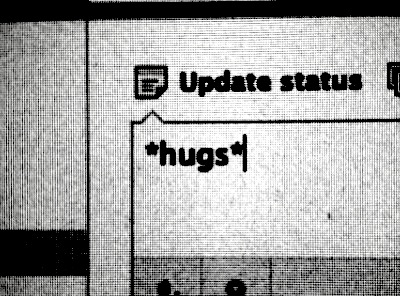 'Digital Body Language'. Steven Woods wrote the book on it, but I first heard the term from OgilvyOne global CEO Brian Featherstonehaugh. He was speaking about a survey Ogilvy did of over 1000 salespeople across four countries. The agency spoke to salespeople who were out there on the frontline, selling every day. Brian explained that two thirds of these salespeople agreed that consumers no longer relied on them to make a purchase.
The point Brian was making is that selling is changing because buying is changing.
By the time customers speak to a salesperson in Australia, an average of 50% of them have done research about their purchase online. They've read reviews and recommendations and often they know more about the product than the salesperson.
But how much has selling really changed? And are salespeople really becoming redundant?
Since the early 1900s, prospective customers have been pushed through the sales funnel. And integral to this funnel were salespeople. Customers would visit various stores and talk to various salespeople during the consideration phase. These salespeople were the gatekeepers of product knowledge and were usually the exclusive point of transaction.
But the best salespeople knew that it wasn't just about product knowledge. They knew they needed to connect with their customer. They knew that 55% of human communication is based on body language – how we stand or lean or look each other in the eye. Another 38% comes through our tone of voice, the speed we talk and how loud. A mere 7% comes through our words.
The best salespeople knew how to listen and respond. They called it 'pacing'. These people could tell if leads were hot by observing their body language, and seamlessly respond to the signals to connect and convert.
In today's world, those signals still exist – but they are moving online.
'Digital body language' is a handy term to describe those billions of little data signals that customers are generating each day. Signals such as the keywords they search, which sites they visit, where they are, their social media conversations and on-site behaviour. All those bits of information can be aggregated and interpreted into purchase intent.
Just as the best salespeople are the ones who respond to customer body language, so too are the best websites able to respond to digital body language – seamlessly and in realtime.