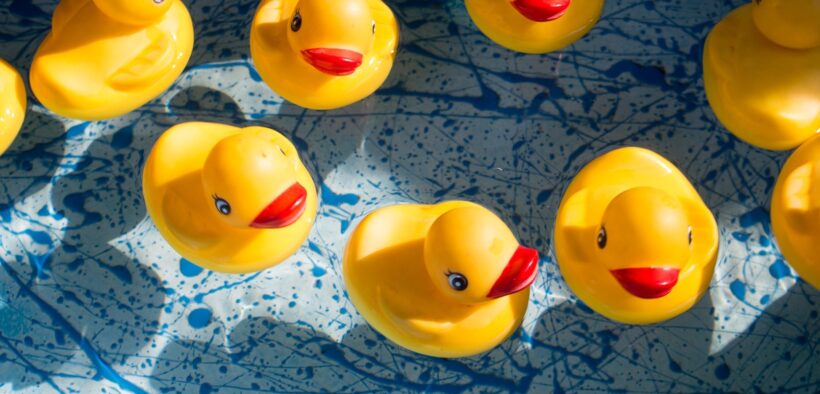 Evocative lighting and sensual poses seem typical for any brand selling sex, and overall the marketing of condoms seems to really involve building a mood.
So why has a recent series of Durex ads featured bright graphics and rubber ducks? Well if you know you know, the company says on each Instagram post. The new campaign is a reactive partnership between Durex and marketing agency MRM that comes hot on the heels of a minor update to Apple's autocorrect software. 
After more than a decade of either annoying or amusing its user base, Apple has finally announced the removal of a particular autocorrection that surely has been its most prevalent. The f-word will no longer be changed to duck.
It's a busy time for Apple, with this update merely an afterthought in a schedule of announcements. The showstopper is its Vision Pro augmented reality headset, and for those willing to pay a premium it holds innovative potential. 
The end of an autocorrect cultural phenomenon
"In those moments where you just want to type a ducking word, well, the keyboard will learn it, too," Apple software boss Craig Federighi announced at its recent developer's conference. 
And so this notorious correction is no more.
Durex is making the most of its last opportunity with this pun, pushing the joke to its limit by posting a series of rubber-duck themed content across its social pages.
View this post on Instagram
From "down to duck" to "duck buddies", this sexualisation of a bath toy may be a new and surprising context for many consumers, but the rubber connection and impeccable haste in following the announcement gives the campaign a hefty punch.
There is a discount on offer of 15 percent for the social media users whose eyes were caught by the campaign, with the code "DOWNTODUCK".