Easy Mac crowdsources "hilarious content video" to apologise for recipe change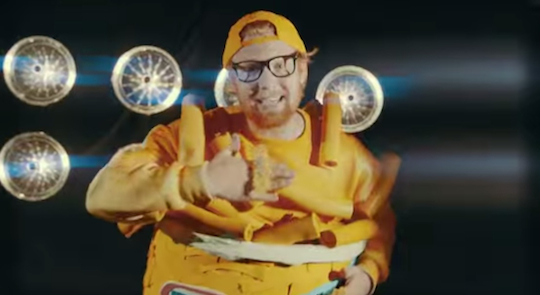 Mondelez Australia pre-packaged meal brand Easy Mac has crowdsourced its latest campaign in a bid to regain consumer trust and engage its target market after reversing an "epic fail" recipe change.
The company received huge consumer backlash when it changed the Easy Mac recipe in August 2012, with "a significant drop" in sales and a 320% increase in customer complaints.
When Mondelez recently returned to the original Easy Mac recipe, the global brand engaged crowdsourcing company eYeka to hold a competition to create a "hilarious content video".
RELATED: FMCG brands boosted crowdsourcing investment nearly 50% in 2014 »
The brief to customers, titled "Show us how to creatively say sorry and win back the stomach of hungry guys", exposed the brand as open and apologetic about changing the recipe:
"We need to find a way to explain that Easy Mac made an EPIC FAIL and is now returning to the rich, creamy taste the guy loves. But it's not going to be easy because this guy felt let down by Easy Mac and winning him back is going to take some serious effort.

"We need a video that he would love – something extremely hilarious yet dead on point."
The brand asked for "sarcasm or second-degree/offbeat humor" and a "wild and crazy approach" that would "make fun of the foolish change in recipe".
The campaign attracted 74 contributions from 23 countries over six weeks in October 2014.
Here's the winning video from Canada, 'Easy Mac – Back 2 Basics'.
This one, 'Dance Party', also won a prize for its efforts:
The brand shared these and more of the videos to its Facebook and YouTube channels, receiving 10 million Facebook impressions (127% more than the campaign benchmark) and more than 200,000 YouTube views (23% more than the benchmark).