Private marketplaces: a smarter way to buy programmatic advertising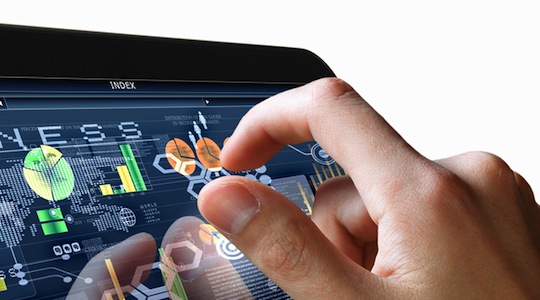 Chris Blok demystifies private marketplaces for programmatic advertising and advises on how marketers can save on their ad spend.
In the digital world, the savvy shopper snags the bargain.
The internet has disintermediated the traditional buyer-seller relationship, giving the shopper access to streamlined buying options.
The same is true for buying ad space. Programmatic technologies have driven rapid change in media buying practices over the past few years, and it's a space that continues to evolve.
Gone are the days of open marketplaces populated by cheap remnant inventory thrown out to hundreds of potential advertisers. Prices are being driven up, with most buyers now tapping into these sources and the inventory becoming increasingly premium.
There are smarter ways to buy, both from a price and value perspective. Often brands could be buying the same, or better inventory, more cost effectively by pursuing alternative buying models such as private marketplaces and programmatic direct deals (for a recap of deal types, refer back to The CMO's guide to programmatic).
Setting up a blended family
Both relationship and supply-and-demand factors have a role to play in buying programmatically. Marketplace buys rely on floor prices, set by the publisher, and maximum bids, from an advertiser. The final price paid is dependent upon the bidding war between advertisers competing for inventory.
Advertisers do not, however, have to rely on the luck of the draw nature of bidding wars. Building a relationship with a publisher can take some of the reliance on these dynamics out of the equation. Private marketplaces and programmatic direct deals can give advertisers access to fixed rates, or access to marketplaces populated by fewer competing advertisers.
To truly optimise your buy, advertisers should set up a multi-tiered approach combining the best of different buying styles in the programmatic family. The final cost of the campaign – or effective CPM (eCPM) – then becomes a blended average of how CPMs serve out across buying styles.
As a general rule, and this will differ depending on the campaign's goals, the mix of marketplaces and deal types is a balancing act between targeted, premium ad space and inventory chosen to achieve reach and/or scale.
In some situations, private marketplaces or programmatic direct may offer better value for the money. For example, Advertiser X may be buying a large number of impressions from Publisher A at a CPM of $30 on the open marketplace. The buy is working well for the brand, so they want to buy more. This is a chance to set up a closer relationship in the form of a private marketplace, meaning Advertiser X would compete against only a handful of advertisers, instead of the legion that could be vying for the inventory in the open marketplace.
In private marketplaces, two pricing models can be used – dynamic or fixed. With dynamic pricing, advertisers still compete for the inventory, pushing the price up. However, inventory that may have been pushed to $30 on the open marketplace may only rise to $20 in a private marketplace. Alternatively, the advertiser may have the opportunity to set a fixed price, say around $25, to safeguard against prices being driven above this point. But, the benefits aren't all on the advertiser's side. In return for taking inventory off of the open marketplace in this instance, the publisher gets the guarantee the advertiser will buy these impressions as they become available – ensuring that inventory will be monetised.
In summary, the open marketplace will often be the most economical avenue to buy inventory, but not always. And it won't always afford access to select, premium inventory. However, for scale and reach, it stands head and shoulders above the rest.
If a campaign has already hit premium placements or frequency caps, the open marketplace is highly effective at reaching impression quotas or remaining in market while still delivering an eCPM within the campaign's budget.
Combining the best of the various deal types in the programmatic family ensures the campaign serves out at an optimal level for reach, price and performance.
Get your name on the guest list
Australia's open marketplace prices are the highest in the world across SpotXchange's global network, and are tracking upward year-on-year. Improvements in larger player size availability, ad unit placement, viewability metrics and cross-screen availability, as well as increasing demand, will continue to drive prices upwards.
Advertisers can employ a number of tactics to gain access to private marketplaces and programmatic direct deals:
Stick with a winner. The natural path for setting up a private marketplace is setting up relationships with frequently used publishers. Have your trading desk look at what you've been buying from which publishers over time to understand buying trends. Preferred publishers could then be approached directly with the request to set up a private marketplace.
Leverage your relationships. Approaching the opportunity from the other angle by asking for publishers who have expressed interested in making inventory available via private marketplace deals is another option. SpotXchange can help with introductions to publishers on behalf of advertisers or DSPs to set up such deals. On May 28 in Sydney, we're hosting PrograMatch – a publisher-advertiser speed dating event – to help facilitate these relationships.
Publishers like certainty. Setting a fixed rate with a publisher (guaranteeing you will bid on available impressions put into a private marketplace, without being guaranteed of winning the bid) can allow you to buy at a price that will deliver greater value in the long run – another way of forging direct relationships.
Buying programmatically can be a challenge for brands, but should also be looked at as an opportunity to buy smarter than your competitors. The open marketplace is often seen as the default setting for programmatic buying, and still plays an important role in the buying ecosystem, but it's just the tip of the iceberg. There are multiple ways to buy, many of which will reap better results for the right price if integrated into a blended buying program.