Election 2016: how social media is changing political campaigning
David Waller continues his election 2016 coverage, today discussing social media followings for the top running parties and candidates.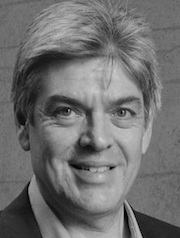 Last week Malcom Turnbull rejected an invitation (or 'decree') to appear at a 'people's forum' in Brisbane saying that he would rather a live Facebook debate. While he was criticised for this decision, it does indicate changes in how elections are run and political messages are distributed in the 21st century.
In the old days it was all about personal contact, whether it be handing out pamphlets at a train station, public forums in the local hall, even making speeches at rallies on the back of trucks. Now a major part of a campaign is what is posted on websites, Facebook, Twitter, Instagram, Google+ and YouTube.
As the parties try to explain their policies, criticise their opponents, and attract votes, particularly of young and first-time voters, it is important that they connect using all of the technology and media that is available.
–
Related: Last week Waller spoke political campaign slogans past and present »
–
Here are some interesting overall figures for the main parties, at the time of writing this:
YouTube
ALP: 7,374 subscribers, 525 videos, 3,189,642 views,
Liberals: 7,270 subscribers, 371 videos, 4,319,105 views, and
The Greens: 6,470 subscribers, 2,406 videos, 2,369,826 views.
Twitter
ALP: 18,916 tweets, 106,854 followers,
Liberals: 8,979 tweets, 104,325 followers, and
The Greens: 26,878 tweets 75,445 followers.
As for the leaders:
Malcolm Turnbull 9,788 tweets 622,520 followers, and
Bill Shorten 3,703 tweets 144,223 followers
So while The Greens and ALP seems to be doing more online than the Libs, Malcolm Turnbull is definitely king of the tweets.
Social media is a great forum to stay in touch in an immediate way, however, to put this into perspective in a broader context:
Kim Kardashian West: 317,977 subscribers, 15,201,437 views and 45,937,925 followers, and
Britney Spears: 3,672,099 subscribers, 2,951,324,898 views and 45,789,644 followers.
Another aspect of social media that is being utilised in this election is posting of memes. This is where an image with funny, derogatory, or humiliating captions or titles is spread online. During this election, many anti-Liberal, anti-Turnbull memes have been posted by the unions, such as the Australian Manufacturing Workers Union.
But the Libs are also doing it based on policy: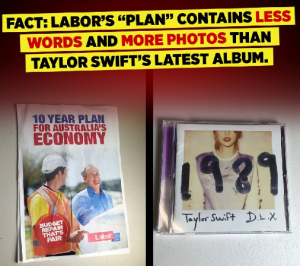 … and Labor is doing it based on personality: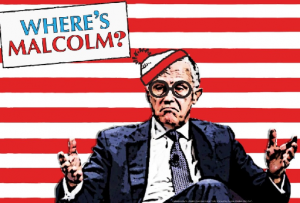 Therefore, it seems that the time of rallies on the back of a truck was SO long ago:
_
David Waller is a senior lecturer in marketing with UTS Business School. Before joining the university sector, he worked in the banking and film industries. His PhD thesis looked at political advertising.
* * * * *
* * * * *