Facebook seeks to put advertising concerns to rest with ROI tool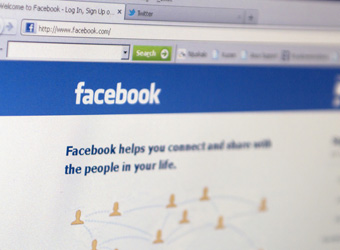 Facebook will attempt to put to rest questions over the value of its advertising solutions with the launch of a tool to help marketers track return on investment on their campaigns.
The company, which went public in May, is testing a tool that it claims will help marketers track ROI from ad campaigns on its platform, Marketing UK reports. The tool will track conversions or responses to Facebook ads that take place outside of the social network, such as click throughs and sales on ecommerce sites.
Since floating, pressure from marketers to prove the ROI of its advertising has mounted, forcing it to bow to the "highly requested" demand for definitive proof of ROI.
Marketing UK (no relations to this Marketing magazine) reports:
"Facebook claims the tool, which is available via its Ads Manager, will help marketers optimise future campaigns for better ROI. It also enables advertisers to use optimised cost per impression (CPM) bidding, to show ads to people more likely to convert on their off-Facebook site."
The social network plans to roll out the tool globally at the end of this month. While it will focus on click attribution responses for etailers, the tool is aimed at helping all direct response marketers, according to Marketing UK.
One of the trial cases for the tool, designer items retailer Fab.com, has dropped its cost per acquisition by 39% after optimising its CPM using the tool, Facebook claims.
Facebook has come under heavy scrutiny since going public, with a number of sources calling the value of its network as a marketing tool into question and accusations of cherry picking data in an attempt to put to rest such questions. Advertisers, including General Motors, pulled their ad spend from Facebook amid claims it was ineffective.