Facebook's display ad success continues to apply pressure to Google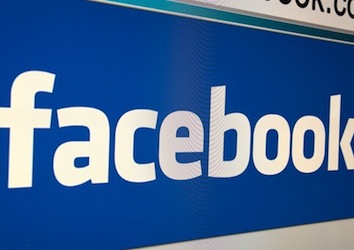 Changes to the way in which Facebook implements its display ads has been successful, a study by Adobe Digital Index has found.
The study comes as Facebook continues to apply pressure to Google's ad business as it closes the gap between itself and the long-dominant YouTube.
The findings revealed Facebook ad impressions were down 50%, but click-through rates had doubled, meaning Facebook is serving fewer, but more valuable ad impressions.
Google's click-through rate was up almost 25% on the display ads in its network and on YouTube, but was not engaging with users in the same way as Facebook – a survey found 51% of users believe Facebook ads were attuned to their interests as opposed to just 17% who said the same of YouTube.
Adobe Digital Index principal analyst, Tamara Gaffney, believes the findings indicate Google has failed to keep up with the way Facebook has evolved its display ads.
"There have been radical changes that Facebook has done and less radical changes Google has done," said Gaffney.
"Consumers in the marketplace are feeling ads on Facebook are more relevant."
Emarketer analyst, Aho Williamson said the manner in which Facebook is closing the gap on YouTube may come down to convenience.
"It's very easy to share on Facebook to virally spread an ad – users click one button and share – whereas on YouTube it's a little more clunky and not as easy as one click," said Williamson.
However Williamson said video marketers are unlikely to turn away from YouTube anytime soon, as YouTube videos on average receive more views than those posted to Facebook and have a longer shelf-life.
"Marketers and agencies are very used to using YouTube as a library of content, they don't want to create baby YouTube's on every social site," said Williamson
The data was collected from the last three months in digital advertising and highlights some key shifts in the industry for the second quarter.