Feb social media stats: Facebook, Pinterest and smaller networks drop users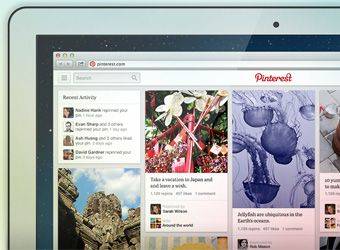 Facebook, Pinterest and the extended family of smaller social networks have begun to drop users over time, potentially as digital media fans start to rethink their bloated social networking diets.
Pinterest, one of the strongest performers in the social media pack over the past year, dropped 30,000 unique Australian visitors (UAVs) month on month in February. Facebook also fell heavily, down 106,870 users, prompting editor of Social Media News David Cowling to ask if users are starting to rebel against Facebook addiction and delete their accounts.
Another reason behind Facebook's decline could be its active culling of fake and duplicate accounts, a practice it embarked upon in December last year. If this is the sole reason for the drop, a much larger cull was made this month than last when only 24,000 accounts disappeared.
Many of the smaller networks are getting forgotten over time, Cowling believes. Reddit dropped 10,000 UAVs in February, down to 160,000, StumbleUpon fell by 10,000 UAVs to 90,000 monthly visitors, and Foursquare shed a further 3000.
Instagram however is still fresh in Australia and experiencing steady growth, cracking the one million mark according to Cowling's calculations.
Sites ranked by active monthly members where possible (by UAVs where not)
Facebook – 11,677,680 Australian accounts (down approx 106,780)
YouTube – 11,000,000 UAVs (steady)
Blogspot – 3,200,000 UAVs (down 200,000)
Tumblr – 2,800,000 UAVs (down 100,000)
WordPress.com – 2,650,000 UAVs (up 50,000)
LinkedIn – 2,400,000 UAVs (steady)
Twitter – 2,200,000 approx Australian accounts* (steady)
Instagram – 1,101,667 approx Australian accounts*
Flickr – 850,000 UAVs (up 20,000)
Pinterest – 630,000 UAVs (down 30,000)
Google Plus – approx 340,000 Australian accounts
MySpace – 310,000 UAVs (down 10,000)
Yelp – 220,000 UAVs (steady)
Reddit – 160,000 UAVs (up 10,000)
StumbleUpon – 90,000 UAVs (down 10,000)
Foursquare – 53,000 UAVs (down 3000)
Digg – 36,000 UAVs (down 5,000)
Delicious – 31,000 UAVs (up 1000)
*Social Media News estimates Twitter and Instagram user numbers by taking the percentage of Facebook's global user base that is Australian (1.1%), and assuming the same proportion of each network's global user base is Australian. In January, Twitter had 200 million global users and Instagram had 90 million.
Sources: Quantcast, Comscore, Google Ad Planner tool, Facebook Self-Serve advertising tool, Vivid Social Research Division.
Compiled by SocialMediaNews.com.au (CC BY-ND 3.0).