Five things that will shape social media in 2018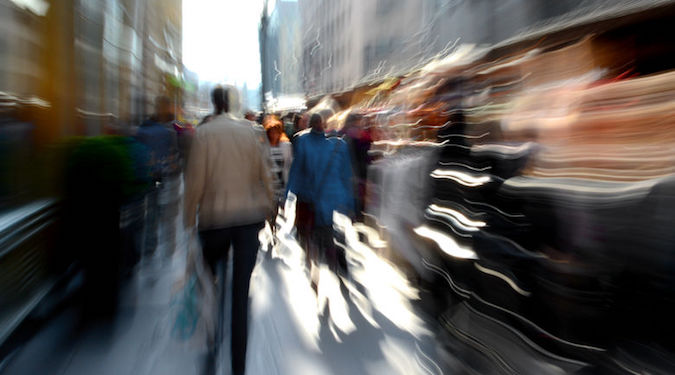 Amaury Treguer's predictions for 2017 turned out to be pretty accurate. Can he do it again for 2018?
For the third consecutive year, I've been honoured with the task of predicting what's to come in the fabulous world of social and digital. Am I a futurist? Definitely not, but I guess I'm pretending to be one for the purposes of this exercise. For the last two years my predictions have been pretty accurate so here's hoping this time around will be the same. 
 If I had to summarise what's to come in 2018, I would say technology is definitely ramping up in the social and digital landscape. Artificial Intelligence (AI) is not something of the future any more – it is very current and companies need to start embracing it to deliver more personalised experiences to their customers. Search will enjoy a renaissance with voice and facial recognition providing new ways to communicate online. Enough spoilers, here are my five top predictions for this year:
1. Voice is the new search
With the advent of personalised assistants like Siri, Google Home and even Amazon Alexa, users have a new way of interacting with their devices: by talking to them. For example with Google Home, if you ask for the nearest petrol station, you will automatically receive the address, the distance and opening hours. Apart from this 'simple' task, you can also ask the device to tell you what your day is looking like, to play your favourite music on Spotify and even switch your lights on or off without touching a button. Such an effortless and intuitive way to interact. No wonder 20% of Google searches are now voice activated, and according to comScore, this figure is set to grow to 50% by 2020. 
 Voice search queries are more conversational than traditional searches and provide a better understanding of the user's intent. Users are now searching by using full sentences, compared to the combination of keywords they would traditionally enter in their browsers, making results richer and more relevant to users. A win-win situation. Brands need to get themselves ready for this revolution.
The traditional SEO keywords strategy will no longer be sufficient. Those who revisit their digital properties and work effectively on optimising their voice-oriented SEO strategies should expect spikes in traffic and increases in ecommerce revenue. Interestingly, voice activated command is already spreading to social. Platforms like Facebook are offering certain users the ability to send private messages to their friends by talking to their devices.
Should we expect the death of keyboards by 2025?
2. Long live ephemeral content
Traditionally marketers have concentrated their efforts on producing enduring content heavily promoted with paid to last even longer. With Snapchat's arrival on the social scene, one thing we can't deny is the disruption to the way people want to consume social content. Snapchat has proven that ephemeral content has an important role to play. This has been quickly followed by Instagram Stories, Facebook Stories, WhatsApp Status and most recently Reels by YouTube which mimics the 24-hour ephemerality of Snapchat content. 
Users crave the short-lived nature of ephemeral content. Only being available for a few hours creates a sense of exclusivity, even a sense of urgency to consume it – #FOMO (Fear Of Missing Out). By using the different tools available (stickers, filters, Boomerang, Superzoom, polls…) the content also feels more raw, authentic, personal and playful compared to the extremely polished ad-like content users are accustomed to seeing in their social feeds. Today, both Instagram Stories and WhatsApp Status have 300 million daily active users, having gained 50 million new daily users each in just a few months.
This surge doesn't look it's going to stop any time soon. It is time for marketers to invest in content that goes beyond the traditional feed by learning how to tell their brand stories through ephemeral content.
3. Tribes are the next big thing in influencer marketing
With more marketers tapping into the potential of influencer marketing, the debate has turned to the power of micro versus top-tier influencers for brands. Unfortunately, there isn't a simple answer to this question as it really depends on the available budget, the objectives of each brand and the way marketers work with these influencers.
However a recent report by data and insights company L2 highlights that while celebrity influencers may work best with product launches and tentpole campaigns, the network impact of micro influencers can increase brand awareness and engagement with new consumers. The study also broke down the level of engagement to expect from each type of influencer. Influencers with less than 5,000 followers on Instagram were found to receive 8% engagement levels, while mega influencers with 1-7 million followers were found only to receive 1.6%. This clearly demonstrates that working with an army of micro-influencers has its advantages.
Now, imagine if this army of consumers consists of real advocates who share a strong commitment to your brand, who want to engage with each other, and your brand is the catalyst for this engagement. The dream of every marketer… In a recent guide by RhythmOne, Dr Peter Steidl, neuroscientist and principal at Neurothinking, identifies this as a brand tribe. Brand tribalism is not new but digital and social channels have been accelerating the movement and helping marketers measure success. For example, one of the key success metrics is the volume of branded content shared by a tribe member. This is perceived to be a powerful signal of interest, intent and passion.
Interestingly, sharers are nine more likely to convert than non-sharers. All in all, in 2018, marketers need to stop meaningless one-time arrangements with influencers and start getting their tribe together.
4. Animojis, the new face of emojis
When Apple launched the iPhone X in September, the main feature everyone was talking about wasn't the revolutionary wireless charging or the facial recognition technology, but the new Animojis. Using a combination of facial recognition and 3D camera technology, Apple has created a new way of communicating online: Amimojis, animated emojis. This new functionality allows users to create short clips of their own emotions and send them as emojis to their peers.  
Based on the past and current success of LOLs, smileys, emojis and even Facebook Reactions, Animojis are definitely here to stay. Animojis will help users communicate non-verbal cues when talking to other users or interacting with content. Animojis will bring another level of personalisation and a more 'human' face to the digital world. Fast-forward a few years, and I believe that everyone will be able to create and share their own Animojis – putting an end to the time when the aubergine or the peach could be misinterpreted in online conversations.
5. Personalisation at scale
Technological innovations and advancements such as AI and facial recognition are going to disrupt the way marketers plan and execute their brand campaigns. The one-size fits all type of messaging will not be sufficient any more. Consumers are already expecting more proactive, personalised and tailored messaging based on where they sit in the customer journey. According to a study by Salesforce, 66% of consumers say they are extremely or somewhat likely to switch brands if they feel like they are being treated like a number rather than an individual.
There's never been a better time for marketers to work closely with data scientists, analysts and creatives to deliver more personalised and hyper-relevant content and ads to users. Video personalisation is by far the most challenging format to crack but some marketers have already succeeded (e.g. UK's Channel 4 for the release of Alien Covenant). It is only a matter of time before consumers will expect this type of personalisation from every brand. In order to be one step closer to perfecting the customer experience, the ultimate goal should be for marketers to achieve personalisation at scale. 
So there you have it! These are my top five predictions for 2018 in no specific order of importance. There are obviously plenty of others that could have made the cut. Keen to hear your thoughts! 
–
Further reading
–
Image copyright: vbaleha / 123RF Stock Photo