Five things that will shape social media in 2019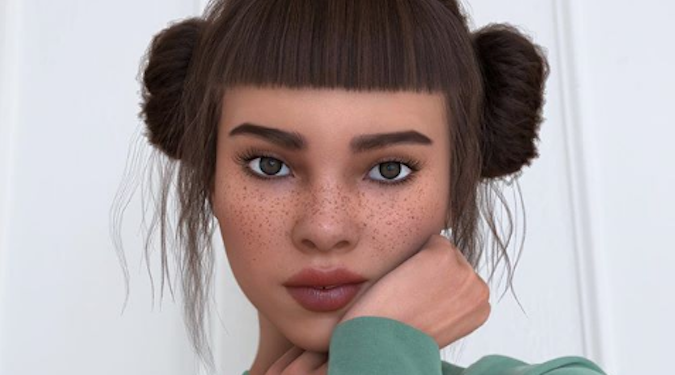 Amaury Treguer returns to end the year with trends that define the next 12 months in social media, content and influencer marketing.
For the past three years, I've been honoured to write this piece and it turns out that I've been pretty accurate thus far – go and check out the previous trends for yourself: 2016, 2017 and 2018. In order to come up with those trends, I do a lot of research and genuinely immerse myself in all things digital, all year. Gathering stats, case studies, facts and figures, I believe I've identified the hot ticket items that the new year will bring.
In 2019, vertical is the new horizontal, influencers go even smaller but significant, memes provide rich territory for brands, reality and fantasy blend and messaging apps will meet all the needs of our digital day. Let's get into it!
1. Staying vertical – vertical only for videos and images
Pinterest started it, Snapchat took it mainstream, Stories and IGTV have firmly cemented it. Consumers are wedded to it, but marketers still lag behind the rise of vertical video and imagery.
Vertical is the only kind of content worth viewing according to Instagram's own research that shows 70% of millennials don't and won't rotate the screen. Makes sense when smartphone viewing is the default mode. Even video vanguard YouTube has recognised that 70% of views are on mobile and has recently introduced responsive vertical ads.
Video remains king of content. Instagram has been the game changer for vertical video views and Instagram's video viewing is up 80% year-on-year.
If you want to meet market demand, create flexible format videos and images (9:16 or square) with captions, start with a bang to hook your audience and inject emotion into the storyline to make them care – and share! Video, as we know it, has changed forever.
Related: Instagram global partnership manager talks all things influencers and IGTV »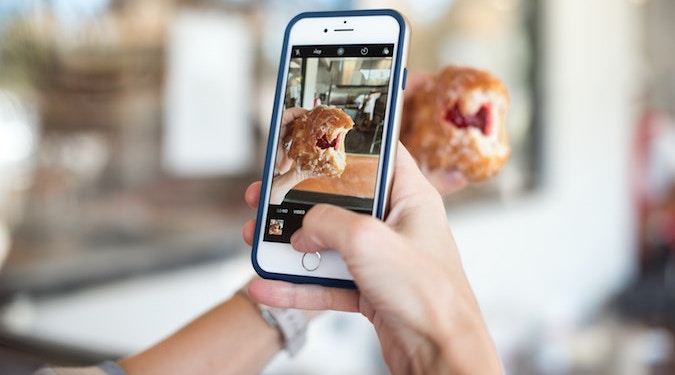 2. Nano: the next big thing in influencer marketing
Influencer marketing has all but replaced traditional forms of digital advertising because personalised, engaging content sells a product better. Harvard Business Review reports that 80% of brands consider Instagram their main platform for brand collaborations and 70% of viewers would rather learn about products through authentic content than traditional advertising. The average rate of engagement for influencer produced content is 5.7% while content generated by brands is only 3%.
While 2018 was the year of the micro influencer, 2019 will see the rise of the nano-influencer as brands seek to build deeper engagements with the right kind of friends and followers.  
Nano influencers are defined as having 100-10,000 followers, they're ordinary digital citizens with clout – what they lack in followers, they make up for in intimacy with their audience. There's a plethora of them out there posting on every topic imaginable. But they're cutting through the clutter and successfully building trust, engagement and empathy with their fans.
It's their lack of fame that makes them so approachable, influential and inexpensive – often free or happy to work for contra. They're easy to work with, will tow the company line more readily and are proven to deliver. Win/win/win!
2019 will see the birth of multitudes more nano-influencers with brands diverting their attention – and dollars – to these small but mighty opinion leaders.
3. Influencers 3.0 – Memes and CGI
As influencer marketing gets more sophisticated, marketers are looking to more creative ways of delivering the message. Enter memes and (literally) unreal influencers.
Memes
Know Brown Cardigan? Into ScouseBarbieX? These are just two of the under-utilised meme communities that advertisers are itching to get their ads into. Meme communities share a common theme – often ironic or humorous – and consistently break through the noise to reach the social nirvana of going 'viral'. Short videos or photos accompanied by clever copy that captures the zeitgeist of the day are the big winners.
Brands beware: meme marketing is hard to get right, and these communities know their worth with many making their accounts private to protect against copycats happy to sell out. It's time to make me(s)merising content part of your social strategy!
CGI / Unreal influencers
Have you met Miquela? Her frenemy Bermuda? What about their friend Blawko? They are the new influencers on the block with incredible back-stories and million of followers. They are the influencers of the future and have already worked with hundreds of brands like Spotify, Balmain, Prada…  
Thing is, they are not real – as in not real humans. They are the lovechild of CGI and Photoshop, and they represent an integral and anticipated part of our digital future as the lines between reality and digital fantasy blur.
Brands love them because the creators get to control the content, control the behaviour (no embarrassing faux pas), build a lifelike bot that precisely reflects the brand aesthetic, and create interesting fictional narratives around these characters that speak to the hearts and minds of their human followers.
As a marketer, I would say the Kardashians have cause for concern! As a human, I'm concerned about the role models of the future.
4. From like to buy – shoppable content
The ability to pay directly from the social feed is coming and it's going to be big! Finally, marketers will be closing the path to purchase loop in one quick click.
We know consumers are gagging for it. Instagram claims that over a third of its 500 million users have already bought clothing they discovered through the social network. I think 2019 will see Instagram become the shop, not just the shopfront.
Right now, social e-tail feels clunky for both brands and consumers, but more sophisticated tech allows for seamless transactions straight from the newsfeed to close the gap between browsing and buying. This is an opportunity for brands to deliver creative content that actively delivers against sales objectives.  
With this ability comes responsibility to maintain a positive user experience. We can expect more story integration to enhance the shopping experience without compromising viewer enjoyment.
Beyond the current Instagram and YouTube shoppable tags and ads, we'll see the current platforms provide a seamless and enjoyable shopping experience.
Similar to WeChat, that has been successfully transitioning Chinese browsers into buyers for years by positioning itself as the only thing you need to manage your daily digital life. Through its seamless integration of social, brand marketing and financial transacting, you can order food, check into the underground, provide invoice information, etc – all in the one omnipotent app.
The knock on effect to the retail sector is going to be nothing short of catastrophic!
Related: Contextual commerce is coming – Carolyn Breeze tells us how to use it and where it's going »

5. Ads infiltrating messaging apps
Back in 2016, we predicted that social would go private. Today the popularity of messenger apps is extraordinary! App analytics agency Apptopia reports that in the last three months, we have spent 85 billion hours on WhatsApp alone. That's over nine million years! On Facebook it's a 'mere' 3.5 billion hours.  
With that many hours dedicated to just one messaging platform, it represents rich pickings for advertisers – if they can get the format right. Not only do we spend time in these apps, they have fundamentally transformed the way we expect to communicate with businesses to create momentous opportunities for organisations of all types and sizes.  
Messaging is the future of consumer communication. Chatbots are the norm to manage common customer enquiries leaving customer care teams free to deal with responses that need the human touch. Tools like ManyChat, ChatFuel and Flow XO are affordable (and in some cases free) for organisations looking to enter the chatbot game – and everyone should be there by 2019!
Facebook is already delivering News Feed ads that launch a chat in WhatsApp and planning to release a new set of WhatsApp ad formats in the new year. Successful engagement on WhatsApp will rely on timely, relevant and personalised content. While we expect some consumer resistance, advertisers will need to strike the right balance with personally cued, highly interactive and likely AI-driven communications.
Here you go, my top five predictions for 2019. What do you think 2019 will bring that's going to fundamentally change what we do as marketers? Keen to hear your thoughts!
Read Treguer's predictions for the year just gone – was he on the money?