GoDaddy to give an Australian SME a digital makeover in local competition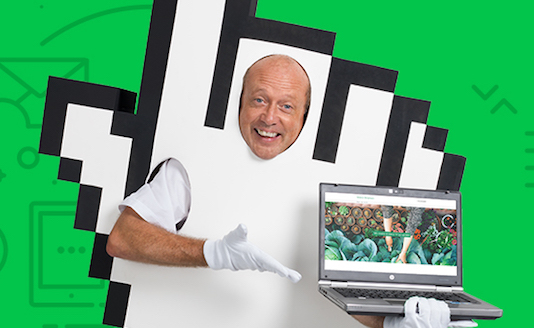 GoDaddy has launched its 'Search for Australia's Real-Life Cursor Man' web intervention competition.
GoDaddy has launched the 'Search for Australia's Real-Life Cursor Man' competition, offering a website design and management package for an Australian SME in need of a 'web intervention.'
The competition offers an opportunity for people to stage a 'web intervention' by nominating a small business owner in need of some help transforming their outdated websites. For shortlisted candidates, an intervention will be staged and filmed.
An extension of the brand's current 'Cursor Man' campaign, which tells the story of a small business owner who goes to extreme lengths to get his business online, literally turning his bricks-and-mortar store into a website.

The winning business will receive a free website design and consultation package from GoDaddy Professional Web Services, including free domain and hosting services and an iPad Mini. They will also be promoted through GoDaddy's website and social media channels.
"Almost all of us know someone with a website that could use a little work," says Tara Commerford, VP and managing director for GoDaddy in Australia and New Zealand.
"While 40% of SMBs don't know where to start when it comes to getting online, the reality is it's now easier to build a website and create a digital presence," she says.
–
Further reading
–