Holden Cruze drives romance with in-car speed dating challenge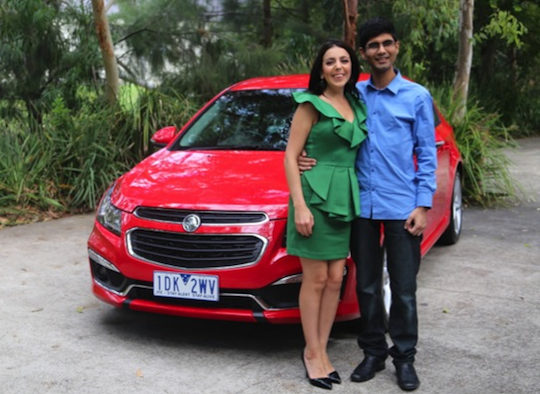 Holden Cruze has released its own mini reality TV dating show on YouTube in a series of branded content videos that showcase its product.
The brand, along with agency Urban, tasked eight singles to go on blind dates while driving around in a Holden Cruze – playing on the notion that 'You don't know someone until you drive with them'.
Produced in a style similar to popular reality TV dating shows like The Bachelor, each video profiles the two halves of the couple before putting them in a car together to get to know each other.
The couples make sure to discuss various features of the new-look Holden Cruze, spurred on by notes and phone calls given to them during the date.
The dating participants, all experienced speed daters, all agreed that being in the car added a helpful dimension to their dates. Four out of five of the couples complimented each other's solid driving skills, while one male passenger admitted to feeling 'freaked out' when his driver had a close call with another vehicle.
Holden director of communications Sean Poppitt said the social experiment aimed to communicate the Cruze's strengths in a unique way.
Urban founder and CEO, Gavin McDonough was grateful to be trusted to try such a 'different' take on the traditional campaign format for the project.
Here are the videos:
Teaser
First couple, first date
Second couple, second date
Third couple, third date
Fourth couple, fourth date