The future of selling to B2Bs lies in multichannel digital experiences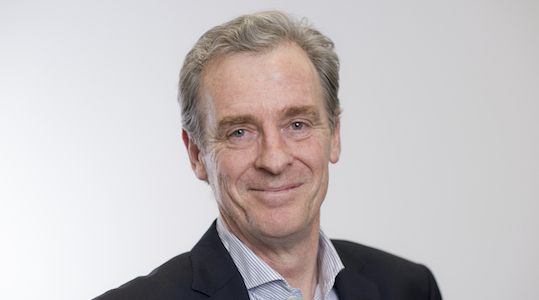 Chris Pope, APAC CEO of EPiServer, writes that competitive advantage in the B2B space relies on businesses providing multichannel digital experiences.
The age of the customer has arrived, and it's changing the way B2B companies address their sales channels. Technology has empowered B2B customers, who now choose to research and purchase based on channels that are most convenient.
As in their personal lives, business buyers are increasingly expecting the same personalised, multichannel customer experiences. Organisations need to begin selling in new channels, and differently within existing channels. B2B businesses must be able to follow their customers wherever they go as they now research and buy across multiple websites and channels.
Being an multichannel player
B2B customers demand the same experience in multichannel engagement, personalised customer experiences and after sales care. Content is big in the B2B world. It instils thought leadership, builds trust and long term working relationships.
The uptake of mobile is not limited to B2C customers either and it's important to have an online strategy, as Cisco has predicted business mobile internet traffic will grow from 4% to 26%.
Forrester Research shows that companies that are true multichannel B2B ecommerce players are the best performers. Critical to success is thinking outside your website and optimise the customer experience by offering the choice of multiple touch points – online, offline, social, mobile, print, direct mail and more.
The impact of B2C retailing
B2B customers increasingly expect a B2C-like shopping experience. B2C has taught them to expect self-service through online interactions. What's more, they're always connected, frequently on multiple devices, expecting quick results. With a short attention span, they'd like to minimise the risks in their decisions as much as possible. Above all, they are looking for seamless transactions.
Meeting your customer's needs is the bottom line and websites like Amazon have set the precedent for how customers now expect to shop online, irrespective of product. An effective B2B eCommerce platform will allow companies to sell more at a lower cost and transform sales efficiency.
Customer experience
With increasingly fickle customers, agile marketing puts the customer first. Understanding what customers want and continuously reviewing those needs to make sure your marketing stays relevant is critical. An agile approach to marketing is required, one that is responsive to market changes and customer expectations. This means having ideas, testing them quickly, and monitoring results to prevent future problems.
For example, Amazon focused on customer experience early on with features like one-click purchasing without re-entering credit card information and email confirmations. They studied what their customers did and didn't do, and streamlined the process to reduce friction.
Creating a unique user experience is critical. How can you surface the product in a visual, touchable way? Convenience is what the consumer wants, and there is a variety of data available that can be used to create this.
Australian B2Bs will be at a competitive disadvantage unless they embrace ecommerce models and implement multichannel retailing concepts. Delaying the launch of a B2B ecommercestrategy may leave a company trailing competitors want to cut the cost of sales while increasing customer convenience, loyalty and margins.