Cadbury decision highlights Australian food tourism's rocky road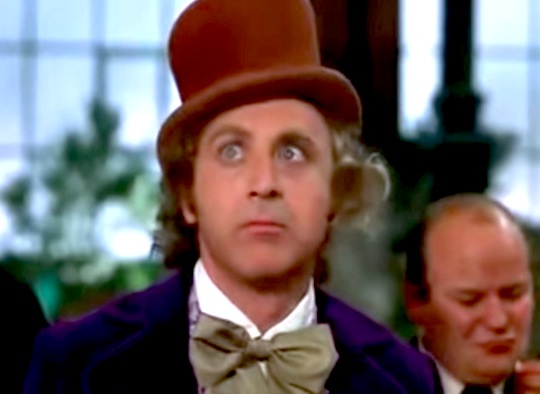 Adam Joseph discusses Australia's food tourism industry, and comments on this week's decision by Mondelez International to withdraw its application for $16 million for Tasmania's Cadbury Visitor Centre. The company decided not to proceed with the grant after realising it would be unable to satisfy the application's requirements.
This week's decision by Mondelez International (Cadbury's parent company) not to proceed with a new Cadbury Visitor Centre offers the federal government a golden opportunity to fix its confused and half-hearted approach to food tourism once and for all.
The process of selling the visitor centre was always going to be a rocky road. The Coalition had all but ignored pleas months earlier by Australian sourced, manufactured and owned chocolate maker Darrell Lea to help keep the company afloat.
At that time, one shadow minister even told late night radio that it was not the government's role to meddle in the free market, before telling his regional radio audience he was going to go out and stock up on Choo Choo bars before the company went bust.
By the time the election came around, the sense of urgency the Coalition brought to trying to save one fifth of Tasmania's milk production through saving the factory seemed, well, confected. Moreover it was confused messaging, since some in the government were sticking to the script that this was wholly and solely about generating a tourism demand driver asset. Rightly or wrongly, most punters saw it as a pitch to wrest the seat of Dennison from sitting MP Andrew Wilkie, and responded accordingly.
The Cadbury chocolate visitor centre upgrade was confused from the outset as a 'factory tour'. It didn't help that the announcement was made by politicians engaging in a factory tour with TV film crews in tow. For a range of reasons (product tampering, public liability, unsuitable factory layout to accommodate visitors en masse), the Mondelez International factory was never going to be opened to the public. But the public's expectation for a proper food factory tour was always going to cause problems down the track.
Of course, since then, the public has been confused by the incoming government at not extending similar financial assistance to SPC Ardmona.
Where food tourism should be heading
Taking a whole-of-government approach, a well-designed food tourism policy can do a great deal more than drive visitor economy spend (and should never apologise for driving economic multiplier benefits). Food factory tours can generate consumer brand disposition and in turn protect local manufacturing jobs. Farm tours and farm stay accommodation not only help farmers diversify agribusiness income, they will help Australia achieve Tourism 2020 targets (30,000 to 70,000 new hotel beds are required if Australia is to satisfy projected demand from China, India, and other key markets).
Food tourism can build awareness in Australia both about the importance of sourcing local ingredients, and also in maintaining a strong food manufacturing base. This is something Visy Chairman Anthony Pratt has championed in recent years, and while his comments about local manufacturing and packaging are self-serving, he is nonetheless right.
Perhaps most importantly, as a net exporter of food in a rapidly overpopulating world, Australia must use its produce to showcase global best practice in resource management, build a respect for food security, and reinforce our position as 'Asia's delicatessen' (focusing on the premium end of the global food market).
When it comes to experiencing Australian food as a means to promote Australia's 'national brand' (and vice versa), Labor seemed to get this half right when in office. On one hand the 'Restaurant Australia' campaign developed by Tourism Australia under Martin Ferguson has built strong and beneficial alliances between wine and tourism sectors, and has been used to showcase Australia's premium 'foodie' status.
On the other hand, Labor promised $15 million under its Farm Ready Grants Program to support 'agritourism'; to help generate visitor economy and strong diversified agribusinesses.   Unfortunately, the money was subsequently spent on yet more climate change research for comparably small returns.
While Tourism and Trade Minister Andrew Robb has backed the Restaurant Australia campaign he inherited in office, it is a food tourism marketing campaign that has under-sold Australia, by not fully exploring all the synergies between agriculture, food manufacturing and tourism.
Opportunities to do so abound. On a recent food tourism trip to Tasmania I sought out a range of experiences that feature in Tourism Tasmania's excellent 'Go behind the scenery' television ad campaign, including:
A cellar door tasting at Josef Chromy vineyard,
observing how a scallop pie is made by Smiths Specialty Pies, and
learning from master distiller what makes Sullivan's Cove one of the world's best whiskies.
While the Josef Chromy vineyard already attracts thousands of tourists to its restaurant, its cellar door, and its on-site music festivals, I was surprised to learn I was the first person to approach Smiths to request a factory tour. It's one of thousands of boutique, artisan food producers that deserve a fair go.
Tasmania abounds in food tourism experiences that could do with marketing support.  Take for example the Henry Jones Art Hotel. Once the site of the original IXL Jam factory in the heart of Hobart, tours of the building are given upon rare request to hotel management, and they never disappoint.
Neither side of politics has excelled at maximising the potential of leveraging taxpayer spend in this regard. For example, while NSW Premier Mike Baird has done well to fund scores of regional food tourism events (under the Regional Visitor Economy Fund and the Regional Champion Program), he has yet to respond to a key recommendation made by his father Bruce Baird as Chairman of the NSW Visitor Economy Taskforce.
Baird (senior) recommended that the government should consider ways to use food labelling to build consumer awareness of NSW grown and manufactured food. Given processed food is exported worldwide, using food labelling to promote Australia's national brand seems a sensible and cheap means to drive awareness.
Independently of government, several individual manufacturers are doing this. Some wine labels now bear QR codes to connect smartphone users with rich online content about food provenance and their local brand stories. Labels on (Coca-Cola Amatil) brand Ardmona tinned tomatoes have photographs and narrative about the farmers who supply the ingredients. This offers a template for a potential integrated digital marketing campaign, to promote a broadened 'Restaurant Australia' campaign.
Before food labels are used to promote 'Restaurant Australia', government should seriously consider incorporating missing elements such as food factory tours. While the new NSW Premier has recently announced a new Lindt Chocolate factory to be built in NSW, there's been no discussion about whether it will be an industrial tourism attraction to drive consumer disposition and in turn make NSW a more attractive manufacturing base.
Instead of banking the $16 million earmarked for the Cadbury Visitor Centre, the Abbott government might instead expand 'Restaurant Australia' into a comprehensive food tourism campaign that includes the gamut of potential experiences:
Farm tours,
food festivals,
agricultural shows,
farm stay accommodation,
Australia's working holidaymaker program (fruit picking, jackerooing),
'local food hero' restaurants,
bush tucker – Aboriginal food tourism,
'green' and specialised responsible farming (including ethical food),
universities servicing international student education,
food factory tours,
farm gate sales (including cellar door wine tourism),
farmers' markets,
specialised market operations, and
cooking classes.
Doing so will convert a questionable investment into one foreign-owned multinational food factory, into a comprehensive food tourism promotion, to spread the benefits of taxpayer spend across the whole economy in ways that help food manufacturers, farmers and tourism operators alike.