How Aunty got her groove back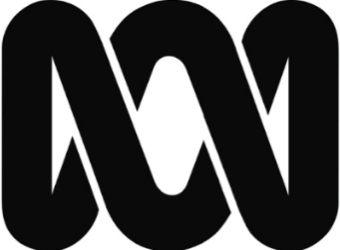 Who would have thought the Australian Broadcasting Corporation, known affectionately by so many Australians as 'Aunty', would be sitting at the forefront of digital innovation and engagement in the year 2013?
Well, it happened – the ABC is kicking goals in the digital space. From its early development in catch-up television, in the form of iView, to its countless digital apps that cover everything from children's games to foreign news coverage, the ABC has managed to expand its reach to almost every demographic in the country.
This time last year Angela Clark took on the role of director of innovation, and she has made it her mission to continue to unlock the value of content that she says the ABC has always had ­­- it's just now they're getting really good at sharing it.
"Our digital strategy is about how to engage audiences in a more productive way," she tells Marketing.
The ABC has seen particular success in its social media presence. Clark counts social media as one of the ABC's greatest assets, with not only the official ABC accounts creating traction, but the assembly of ABC personalities also engaging with their audience and enjoying a much larger reach with the help of social media.
"I think the social media stuff has been really beneficial for the ABC's brand and for new ways of following the news, but the space evolves so quickly, there is always so much more for us to learn," Clark says.
Internally, the ABC has made a lot of changes, becoming more open and transparent with the community about things they are working on. Trying to increase the level of engagement from the community is something that Clark says will continue to be a major focus for the rest of the year. There has also been a greater push for creativity and ideas within the organisation, which Clark says has been invaluable in transitioning the brand.
"We could never say that we haven't got a long way to go. We are always looking at what we have done and saying there is always so much more to do.
"The digital space evolves so quickly, and a lot of the time it feels like the audience is actually ahead of us, and the exciting challenge is to meet their needs."
Maintaining engagement with TV and radio is becoming an increasingly tricky business. It's getting harder for all media outlets to reach younger audiences on broadcast, which is where Clarke asserts that the ABC's online and mobile assets have been so important to the ABC brand.
"I think there is an enormous opportunity for us to broaden our brand and its appeal with our online presence to all age groups, and to potentially reach audiences that we traditionally haven't reached before."
Looking ahead, Clarke's to-do list for the ABC is long and evolving, with the focus on staying relevant and evolving with the consumer being among the top priorities.
"I think perhaps one of the most important things to think about as an organisation is how we are going to be able to respond rapidly changing needs, and to think about our culture as a product – so we worry less about what we are producing today and worry more about the ways in which we can produce something that will be relevant tomorrow."