How to bolster your content marketing strategy with media intelligence tools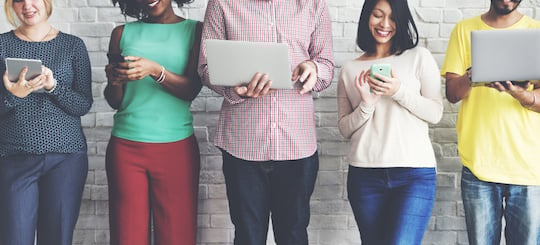 Marketing content partner Meltwater runs through four key pointers outlining where media intelligence tools can be harnessed to drive the content journey.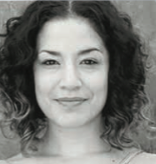 This article originally appeared in The Content Issue, our August/September issue of Marketing magazine.
Media intelligence allows organisations to track and measure conversations on social channels. When employed effectively, it enables brands to track themselves, competitors and relevant content and themes.
1. Plan
Once you've identified the content you'd like to focus on, a media intelligence tool can help identify like-minded authors, bloggers and influencers who are writing about the same topics. Approach them to either post some of their articles, have them share yours or work together on partner content features.
Having your message shared by another voice on social can add diversity and credibility to your content, not to mention increase the overall reach for both parties.
2. Collect

Once you've mapped out your content plan, use media intelligence to aggregate content surrounding the topic.
Are there gaps in the conversation? Find relating areas that have not been covered yet, and use these as an opportunity to bolster your content o ering by filling the gaps.
Repurposing content that has performed well enables you to maximise its e ect and success with a wider audience at every touch point.
Some people prefer webinars, while others may prefer ebooks, whitepapers, infographics, presentations, videos, articles or podcasts. The more accessible the content is, the more likely it is to be shared and used.
3. Understand
Media intelligence can also help you understand what your customers are reading, and when and how they are engaging with content.
If you can't do it first, do it better – monitor your competitors' mentions and activity for any gaps and fill those gaps with better content. Have they created content to support and build up all other activity?
What trends and themes are trending around your content? Use a theme cloud to identify new content opportunities to incorporate into your content strategy.
4. Reflect
Reviewing the quantity and quality of your content should help drive your strategy. Looking at how many articles, shares, mentions, tags, syndications, attendees or comments your content receives can help determine if you're giving your audience what they want.
If you've successfully followed these steps, you should see spikes in activity around trending themes. While building a content plan, there should be flexibility and room to create content around new themes.
Monitoring your business, competitors, industry patterns and keywords is essential to see the results and any change in trends.
Applying social media intelligence to Pokemon Go
The augmented reality game Pokemon Go is global superhit. Aside from its own huge audience of engaged players who've downloaded the game, it enjoys a heavy social media presence, as players share, compare and discuss their progress and engagements with the game, fellow players and its mythical creatures.
As a fun example of how media intelligence can be harnessed to track social trends, sentiments and conversations, Meltwater applied its skills to the topic of Pokemon Go to see what's trending and what players are really talking about.
The abundance of Zubats
One Pokemon that seems to have divided players' opinions is the ever-abundant Zubat, whose sheer numbers in plague-like proportions are frustrating enough for many to speak out on social networks.
In two weeks, more than 8000 conversations were had about Zubats, and not many were friendly. In fact, as pictured, of all the mentions of Zubats, about 40% were negative, 40% neutral and just 20% positive.
What teams are players talking about?
Players who reach level five are faced with the difficult, irreversible decision of choosing to join Team Mystic, Team Valor or Team Instinct. While not actually having much of an e ect on gameplay, it is, for many players, a decision that is made with the help of social media.
Here's a breakdown of the share of voice surrounding teams on social between 6 July and 20 July:
Total conversations: 289,096,
Team Mystic: 134,552,
Team Valor: 116,927, and
Team Instinct: 85,755.
What demographics play and talk about the game?
Demographic is an important factor to consider, and gender is a valuable piece of information when trying to understand the 'who' behind social media sentiment and traffic. Pokemon Go enjoys a reasonably even split of gender demographics talking about the game, with the scales leaning slightly towards a higher volume of male users (59%).
Trending themes
It's interesting to see the trending themes around Pokemon Go extend to many related and unrelated subjects:
Here are some of the top trending theme words:
Pokemon,
Pokemongo,
Pokemon Go,
obesity,
augmented reality,
gyms,
Obama,
craze,
egg, and
Pikachu.
_
Ambera Cruz looks after APAC marketing at Meltwater
Meltwater is a Marketing content partner – collaborations with leading organisations on content for the magazine (like this article) as well as exclusive benefits for Marketing Pro Members. To find out more about becoming a member, visit marketingmag.com.au/pro